Blank map of France template is available here in high resolution for all the scholars and explorers. This template is ideal for all those users, who are interested in exploring and drawing France. France is basically a Western European country, which basically comprises a complete metropolitan area of France. The country shares its border with Luxembourg, Germany, and Belgium to its Northeast, Italy, Monaco, and Switzerland to its East.
The country further has some overseas regions such as the French Guiana and the number of island locations in Indian, Pacific, and Atlantic oceans. France is the major country of the European Union with its total land area of nearly 643,805 square kilometers.
Paris is the capital city of the country which is also the major commercial city and centralizes the whole country. It has over 67 million estimated population in the ongoing year 2020.
France is the major economically developed country with massive GDP. Paris is one of its city which has the status as one of the hottest travel centers of the world.
French culture is widely known just because of Eiffel Tower, but for its people, festivals, customs, trends, and landmarks, etc. It is one such incredible country that makes Europe what it actually is in the context of world.
The majority of France's population has a decent and urbanize standard of living. Western Europe or Metropolitan France is the region, where most of country's population resides.
We urge you to go ahead and explore France with our blank map templates of the country. All the templates are highly useful and you can use them for a variety of purposes.
Blank Map of France Outline
If, you want to draw the map of France in the most convenient way then we have this blank template of the country for you. With this template, you can draw and highlight the outer boundaries of the country. This template will guide you in giving the overall shape to the country.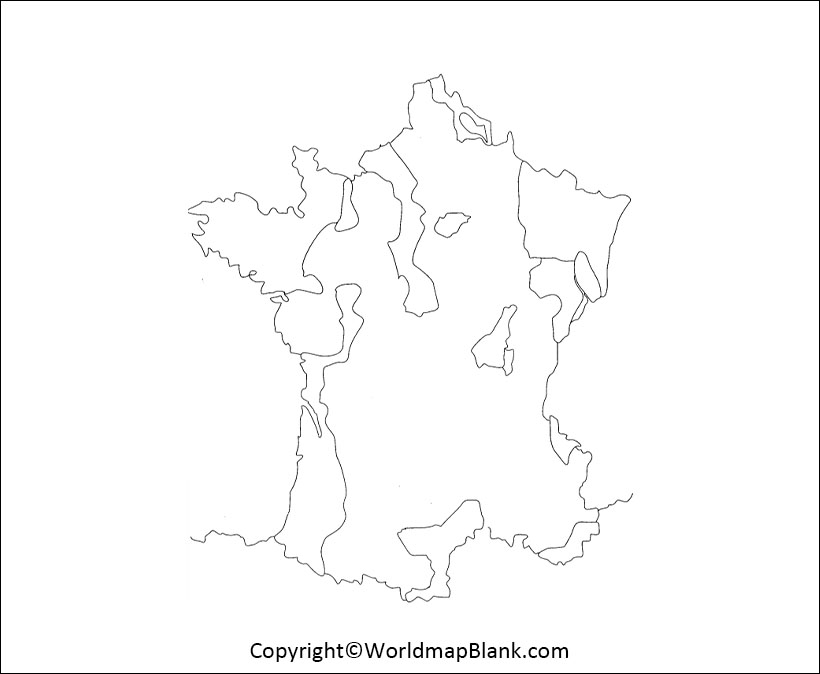 Printable Map of France
If you lack time to draw the map of France then we advise you to refer our printable map. This map is easily accessible and you can witness the high-resolution geography of France through this map.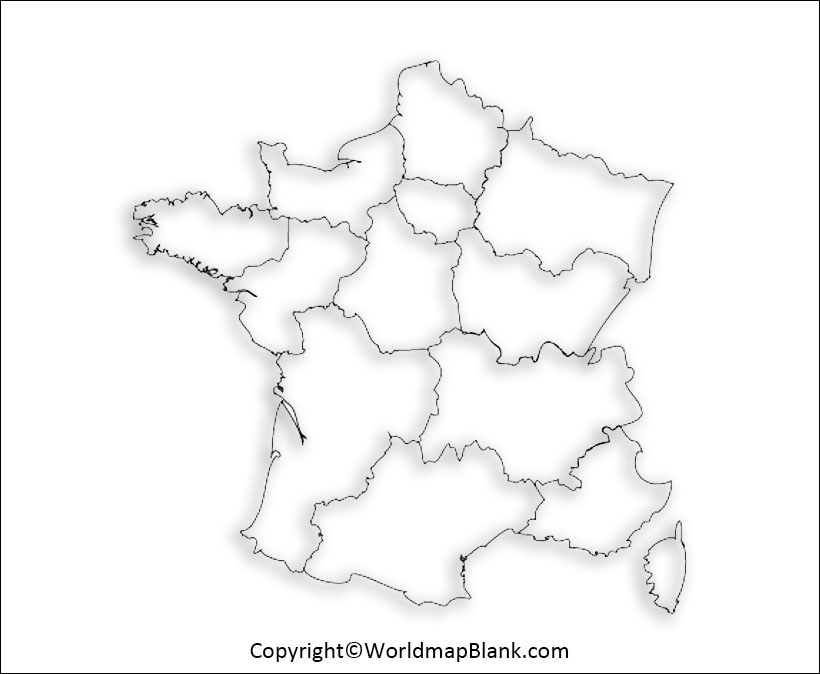 Further, if you are a teacher then you can teach France's geography to your students through it.
Transparent PNG France Map
Not everyone wants to witness the solid geography of France, as there are some users, who want to explore France in some deeper way. We have a specific transparent map of France for those users so that they can seek the most.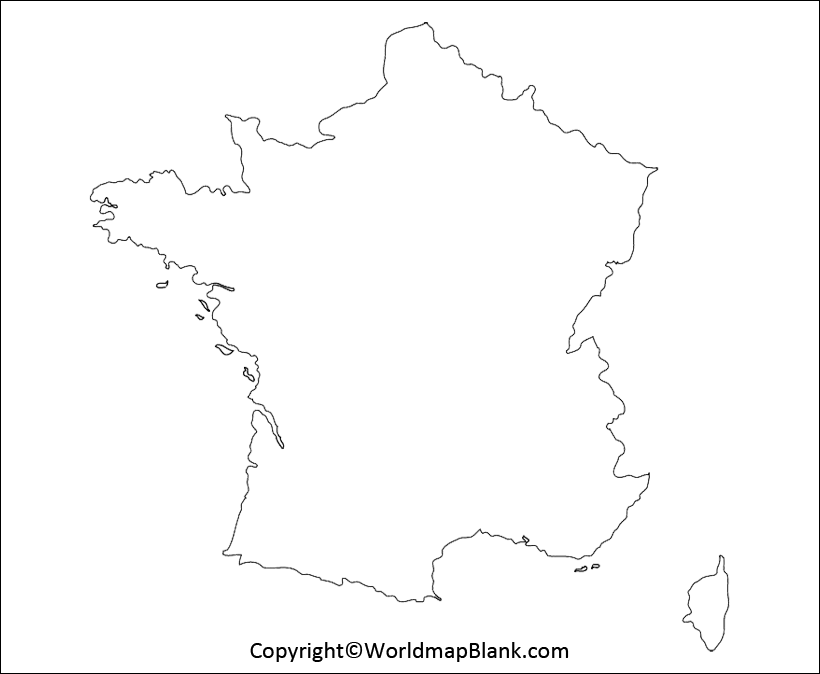 With this map, users can look up for transparent geographical objects of France.
Map of France Practice Worksheet
We always recommend our users to use the practice worksheet of France, so as to enhance their geographical knowledge. As a student, you can practice the geographical knowledge of France with this worksheet.
Being the printable worksheet you can easily print it and share with your friends/schoolmates as well.