Printable Blank Map of Bolivia – Outline, Transparent Map
Several people like students and researchers use a Blank Map of Bolivia that helps them to study, verify and understand the geographical regions of the country. Bolivia is a country situated in central South America with a wide-ranging terrain straddling, Andes Mountains, Amazon Basin rainforest, and the Atacama Desert.
Blank Map of Bolivia – Outline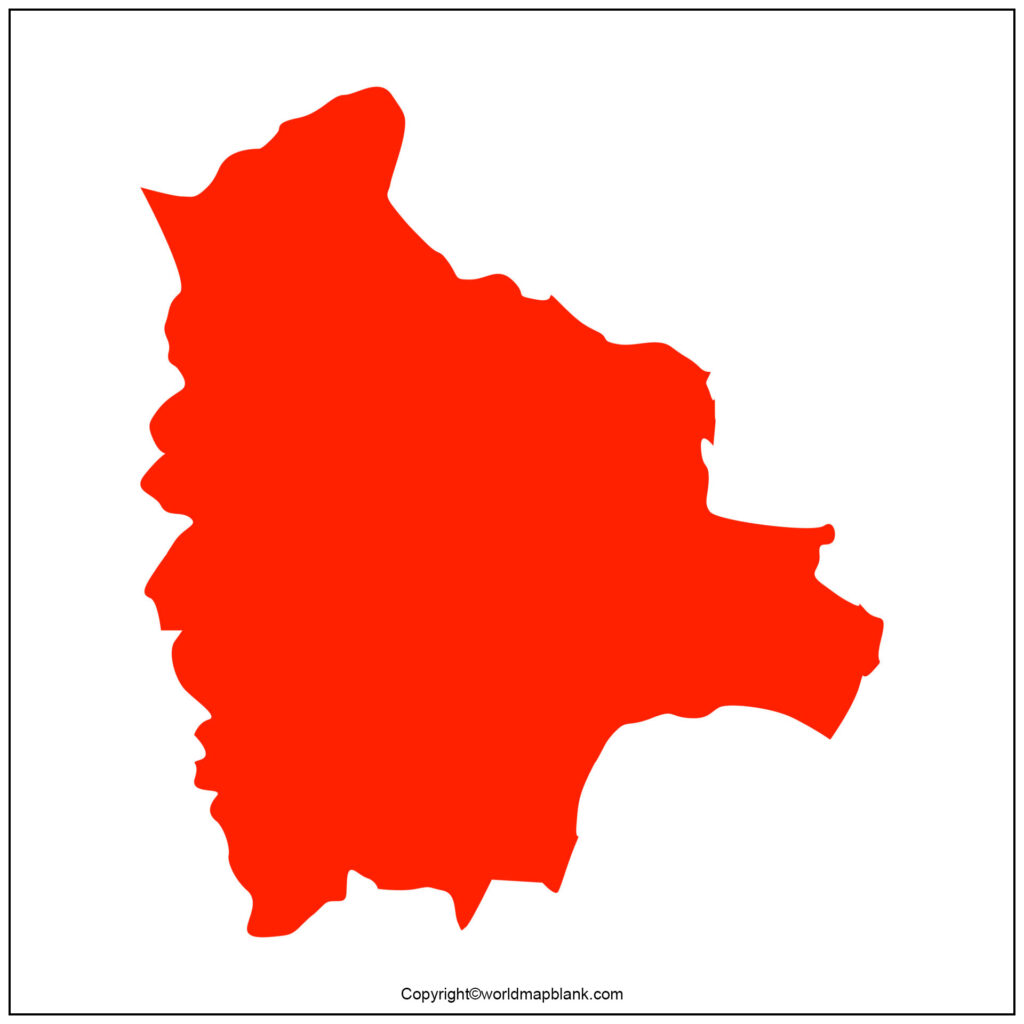 Bolivia extends to a distance of 1500 kilometers or 950 miles in the north-south direction, which extends to a distance of 1,300 kilometers or 800 miles in the east-west direction. Bolivia has borders with Brazil in the northeast, with Paraguay in the southeast, has borders with Argentina in the south, with Chile in the west, and borders with Peru in the northwest. As of Saturday, May 15, 2021, based on the Worldometer elaboration of the latest United Nations data, the current population of the State of Bolivia is 11,810,731 people. The total land area occupied by Bolivia is equivalent to 418,264 square miles or 1,083,300 square kilometers.
Many a time, students and researchers try to learn and begin to draw the map of Bolivia by utilizing the format of a Bolivia blank map outline that serves as a guiding source for them. In this regard, it can be said that a blank Bolivia outlined map will provide the user the outer boundaries of the country.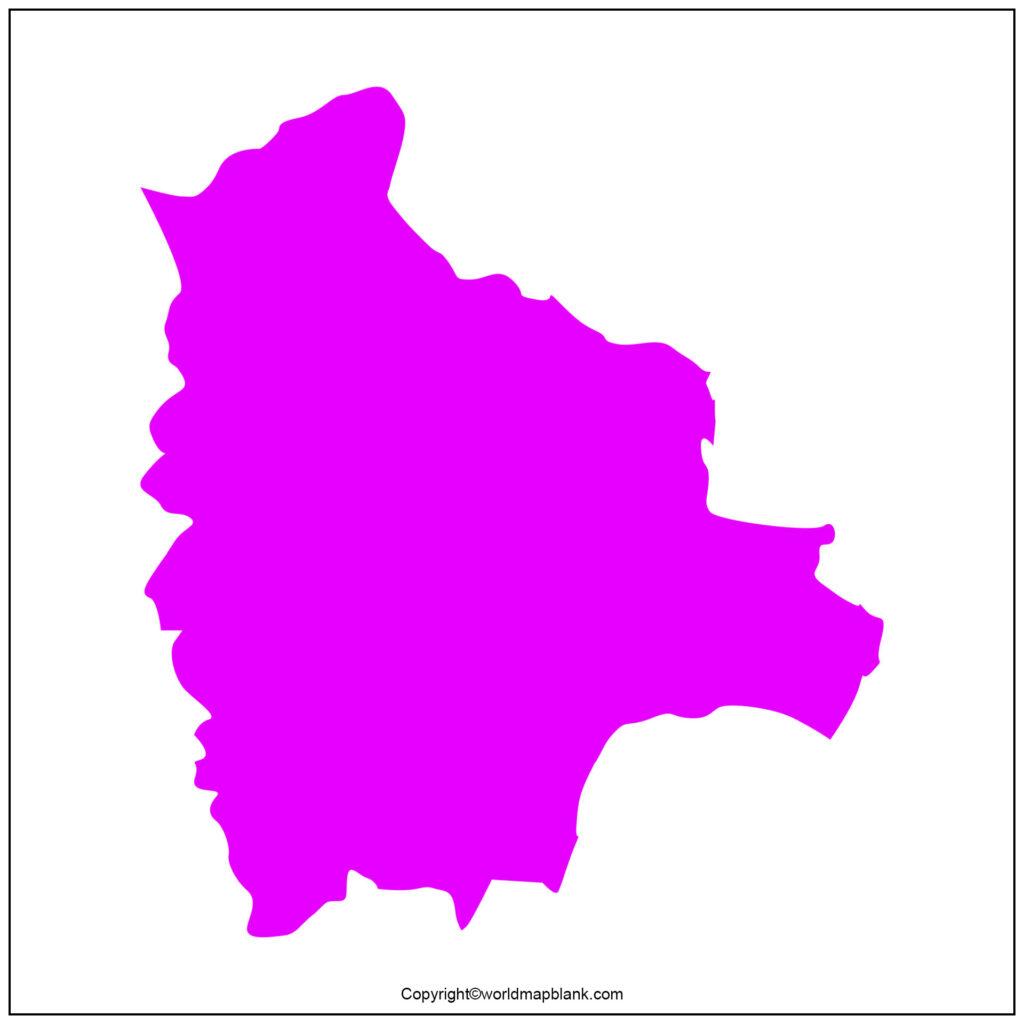 Another benefit of referring to the blank Bolivia outlined map is to teach the student about the in-depth details of the regions bordering the country. It also enables the user to test the geographical knowledge of any particular region or terrain in the country.
Printable Map of Bolivia
If the user is lacking time and wants to witness a quick map of Bolivia, he or she should seek a printable map of Bolivia from the web. Such a map is one click printable and can be usable enabling the user to explore the geographical details of Bolivia. This printable map of Bolivia is used for teaching purposes. The template of a printable map of Bolivia can be shared among classmates or friends.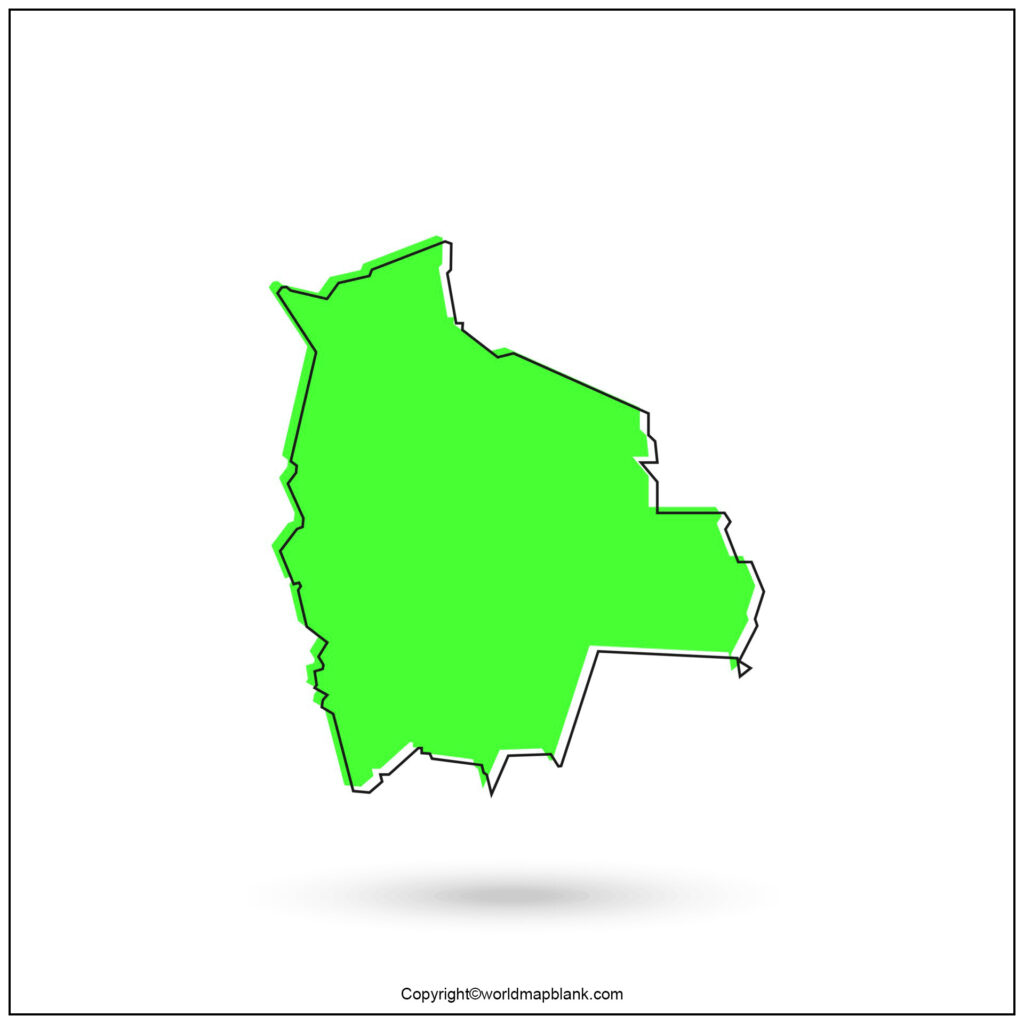 Blank Map of Bolivia for Practice Worksheet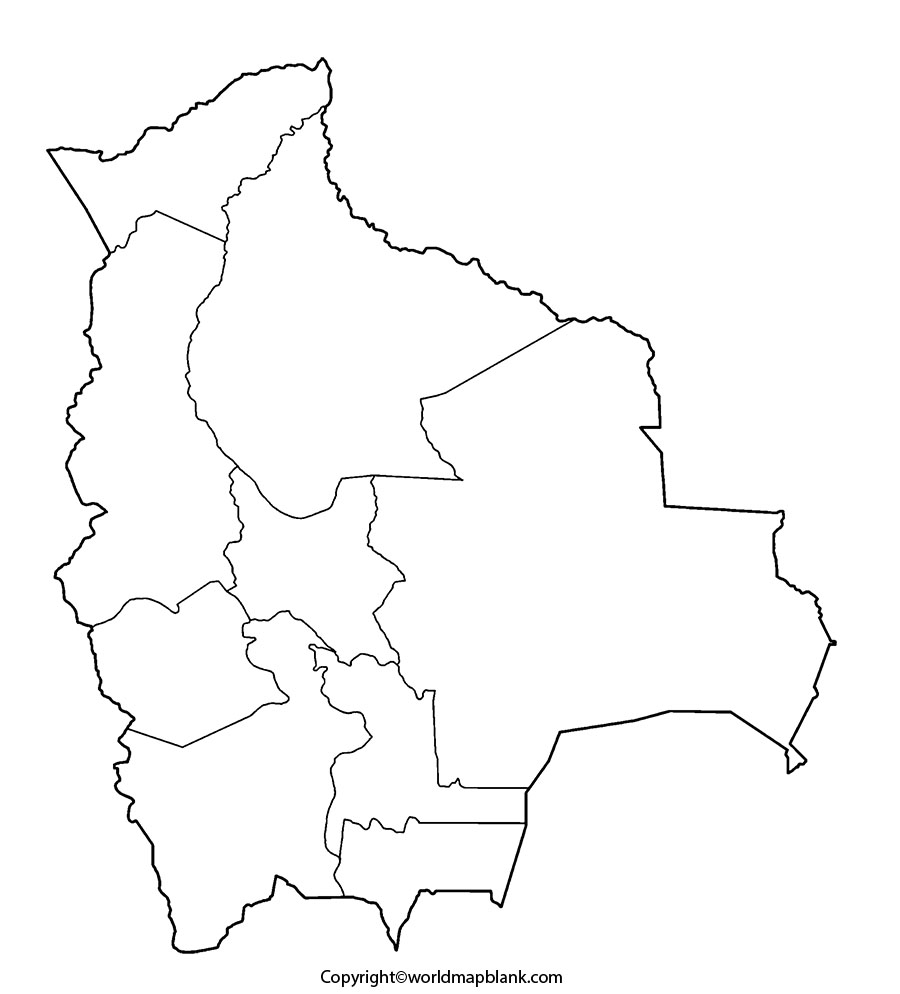 Students do look from one such source that can assist them in practicing the geographical details of Bolivia. Such a practice worksheet related to the map of Bolivia is available on the web and can be printed for use.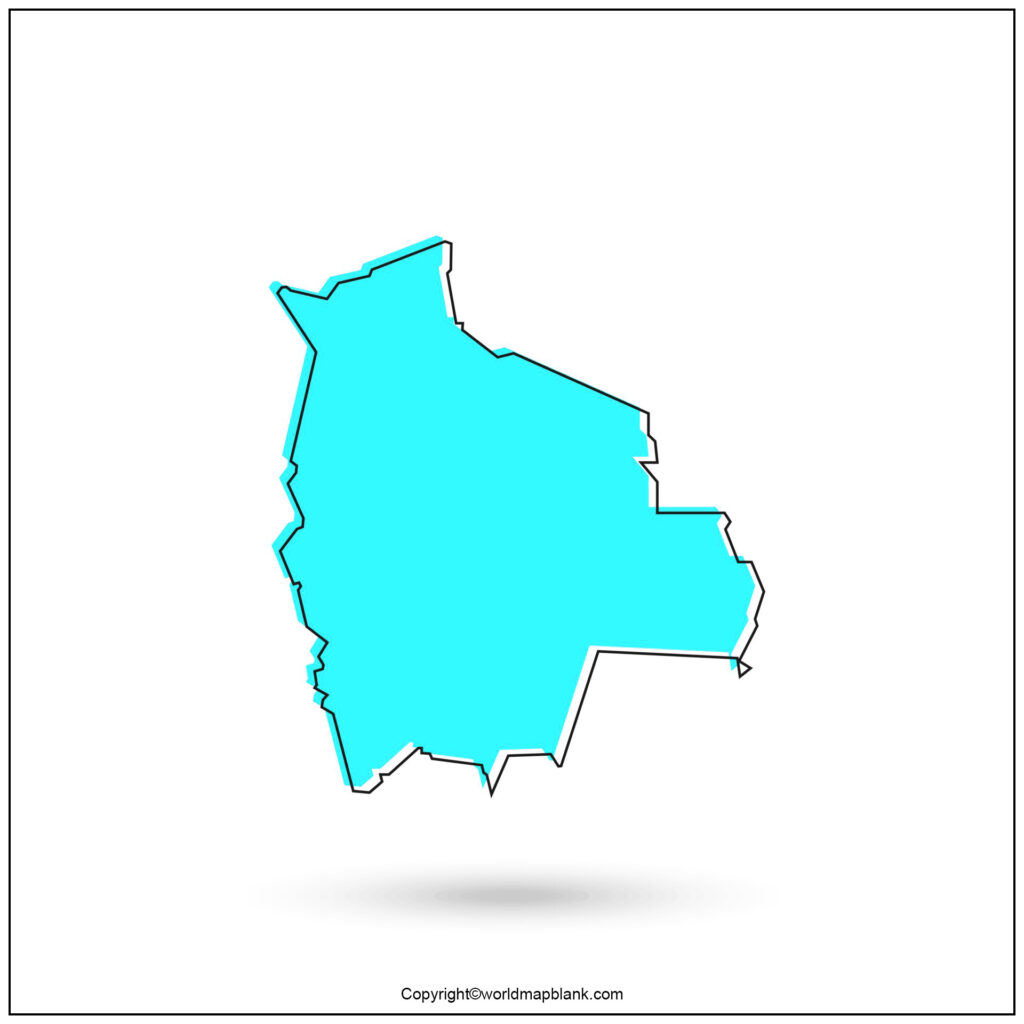 Working on this worksheet will check the level of the knowledge of the student with respect to geographic details of Bolivia. By referring to this worksheet document, it is possible for the student to assess and improve the knowledge of the geography of Bolivia.
Transparent PNG Bolivia Map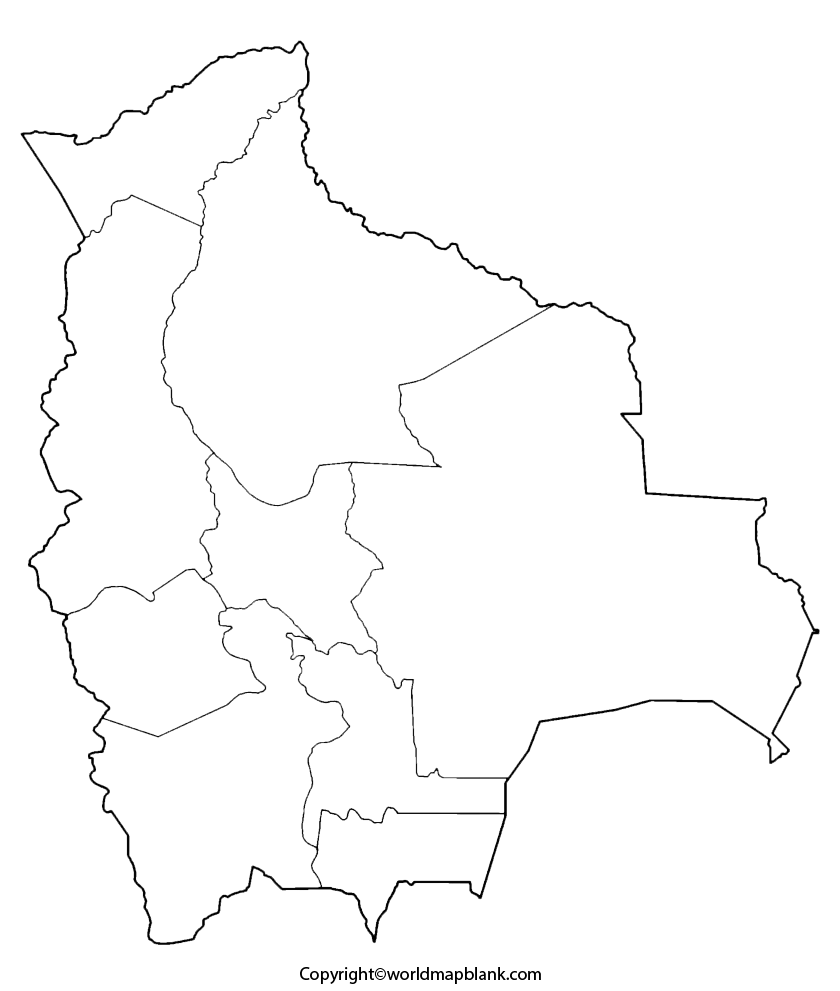 The transparent PNG Bolivia map is a unique type of map as it is the only one that can provide an in-depth view of the geography of the country. It can act as a significant source in the research project of Bolivia's geography also.