Printable Blank World Map – Outline, Transparent, PNG Map
On this page you can view, save, download and print a free blank world map for personal, educational or illustrative use.
Blank Map of the World to Label
Blank world maps are widely used as a part of geography teaching and to outline different parts of the world. In order to understand the geography of planet earth, students need to understand the physical locations of continents, countries, oceans, rivers, lakes, mountain ranges and more.
Download and print a blank world map for labeling in class to teach students country names, the location of major cities, continents and countries, geographical features, and country borders. The free printable maps on this page can be downloaded as PDF files and will help to achieve all the different learning objectives mentioned above.
Blank World Map Outline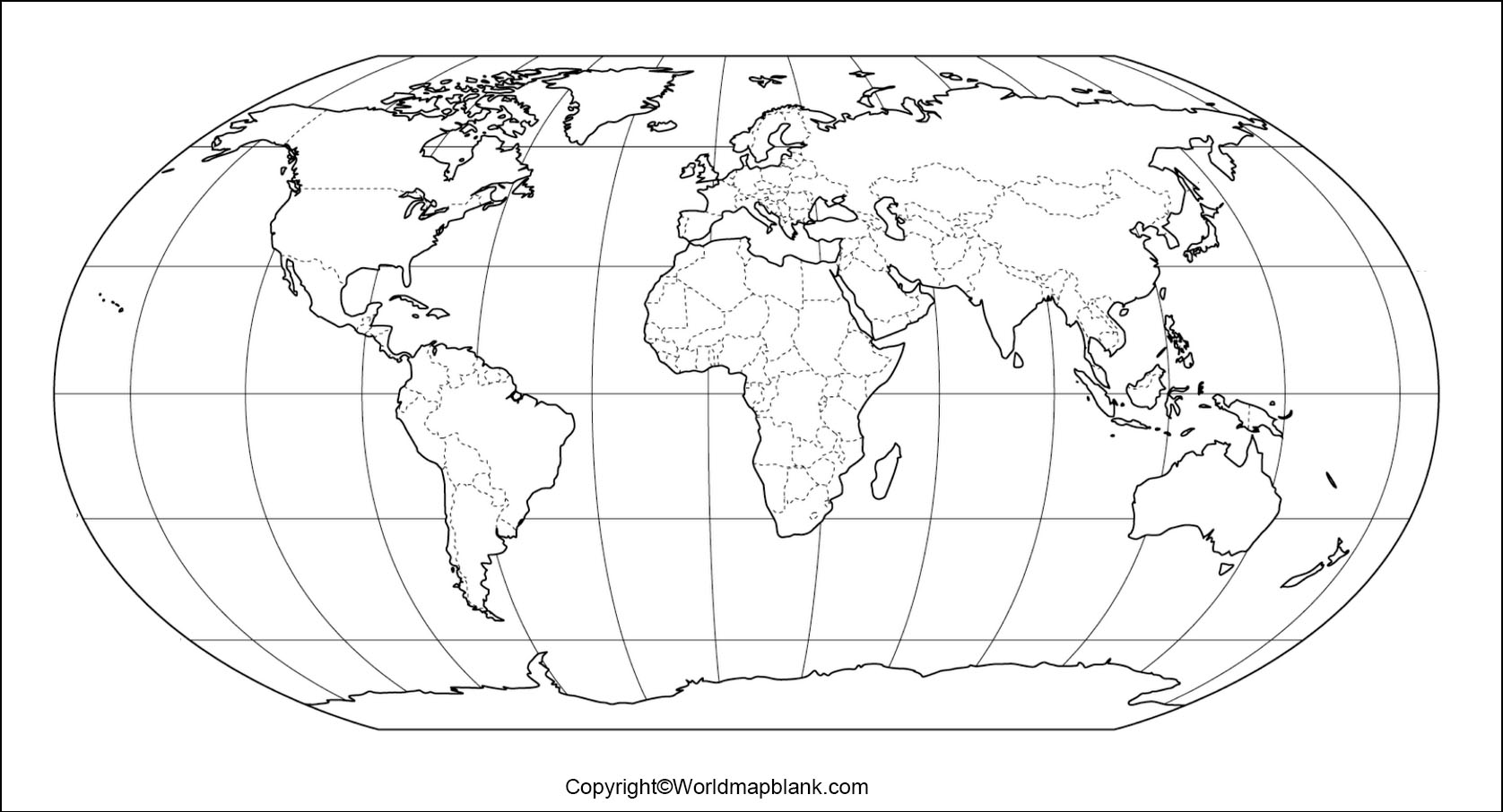 For all students and teachers there is a free world blank map outline available on this page. Download above a PDF file of a blank world map that shows countries and borders. Hand it out to your students for coloring or making a puzzle by cutting it into pieces. Just like other available maps on this website, it can also be used to mark country names, capitals, big cities or particular geographical characteristics.
Blank Map of the World With Countries
For teachers and students alike, a printable map of the world is a great resource and learning tool that can be used for exercises in the classroom as well as for homework assignments, worksheets, and in quizzes. Further ideas for classroom activities could be creating geography puzzles or games.
But the best thing is that you can download and print as many copies of the maps as you want. After downloading the black and white map, simply scale the PDF file in order to achieve a particularly large blank map of the world.
Colored World Map With Continents
Furthermore, you will find below a printable world map in color with all the continents North America, South America, Europe, Africa, Asia, Australia, and Antarctica. It also contains the borders of all the countries. However, as the world's fifth-largest continent, Antarctica is almost completely covered by ice and does not have any countries on it.
Printable World Map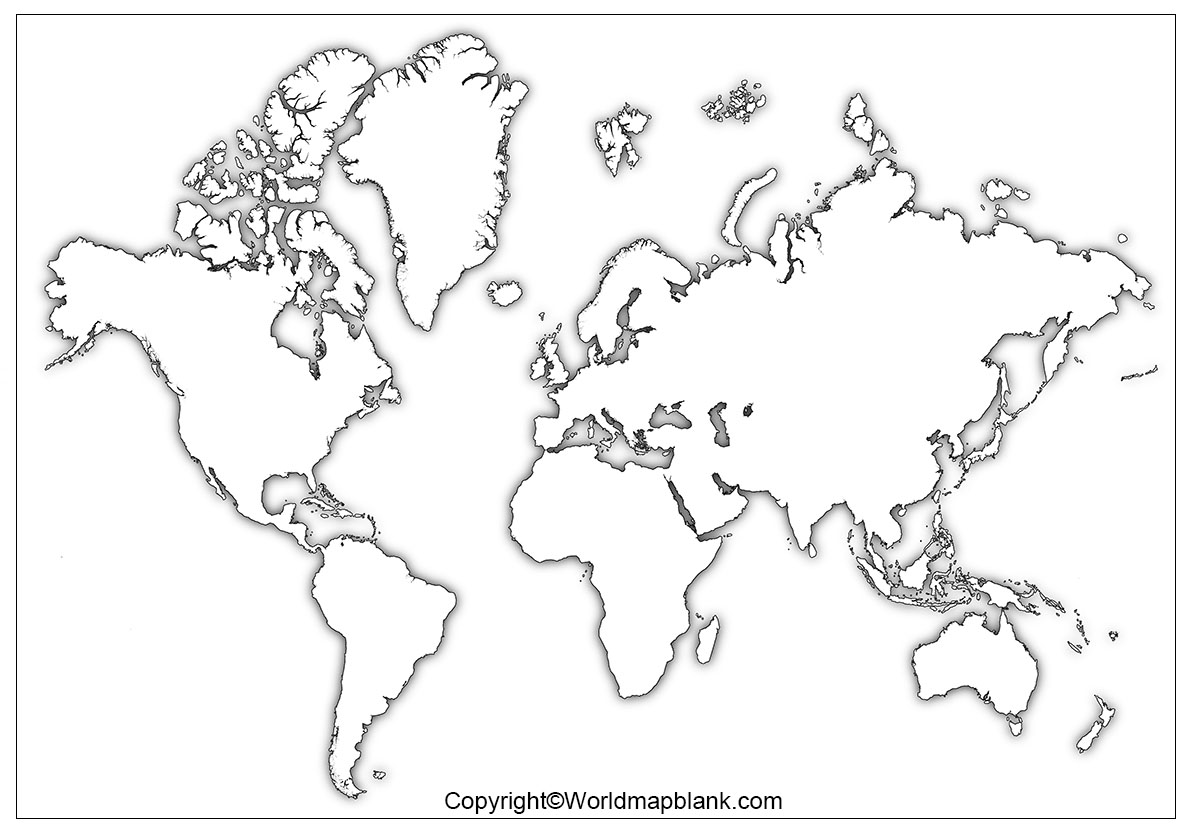 While labeled maps are helpful for initial learning, a white map or a blank world map to fill in is particularly useful for repeated practice and to confirm what has been learned as well as for final testing. All the maps you can download here have been optimized for printing purposes. Just click on the link below any of the images to get your free printable world map.
On this website, there are also other types of world maps available that can be used for different purposes and various learning objectives. Some maps can be applied for learning about major volcanoes, the countries with the largest rivers, all the countries of a certain continent, natural resources, oceans, capitals, the mercator projection and many other purposes.
Printable Blank World Map
But a black and white map is particularly suited for labeling exercises that help students to memorize geographical features and details. However, it is almost impossible that a student will be able to learn all about the maps of the world and different topics in just one go. There will be multiple practice sessions required to be able to remember all the correct outlines of the world map.
A blank world map with countries is perfect for teaching the location of the United States, Canada, Central America and other countries and regions in the classroom.
Transparent PNG World Map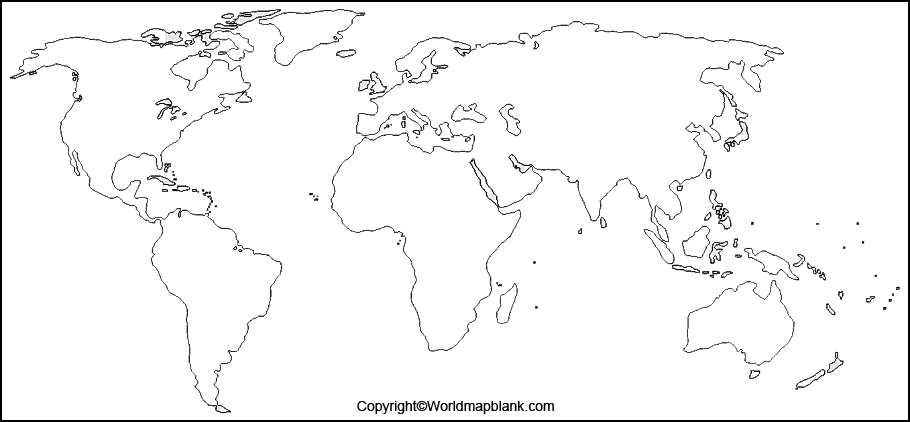 On the site, you will also find a transparent PNG map, which can be downloaded as PDF files and printed as well. The vast majority of maps on this site will be very helpful for various purposes.
You can use the map of world for practice worksheet for regular practice sessions. It is a perfect option to be used by students, parents and teachers to gain a complete understanding of the world map and learn or teach about geography and everything that can be outlined on world maps.
Blank World Map Worksheet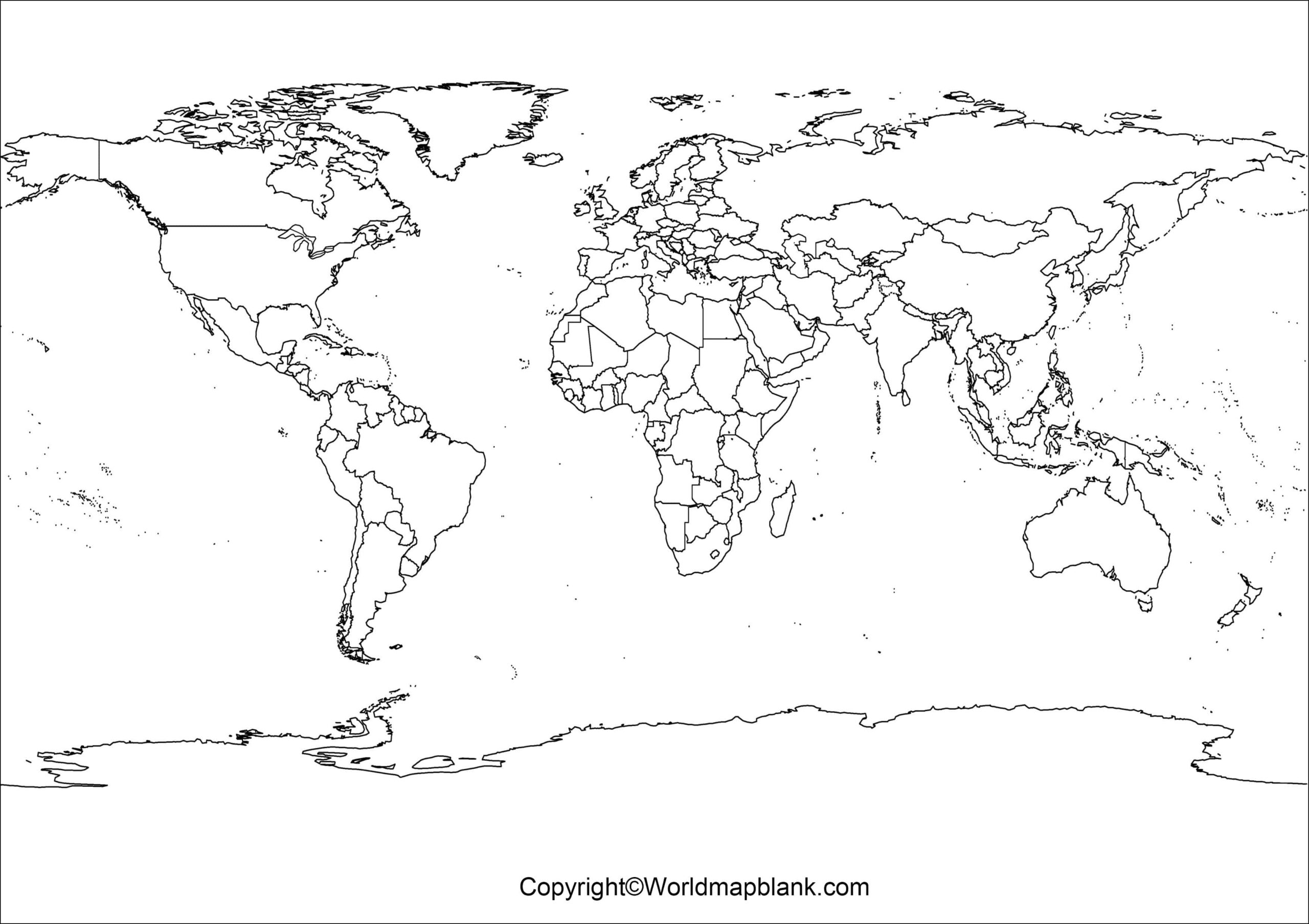 The blank world maps are structured with a child-friendly design and perfect to be used in schools or at home. Download above a blank map of the world with countries to fill in or to illustrate with labels. You can also get this blank world map to label for various topics including countries, coasts, earthquakes, weather, glaciers, rainforests, mountains and other information. All blank world maps are free to download and print as well as ready to use.
A blank world map with continents or a blank map of the world with borders can be used for specific purposes according to their designs and templates. There are also blank physical maps and blank political maps. The blank outline of the world maps will be useful in your office, home and classroom as a great tool for regular practice sessions at home, at college as well as at school.
Printable Map of the World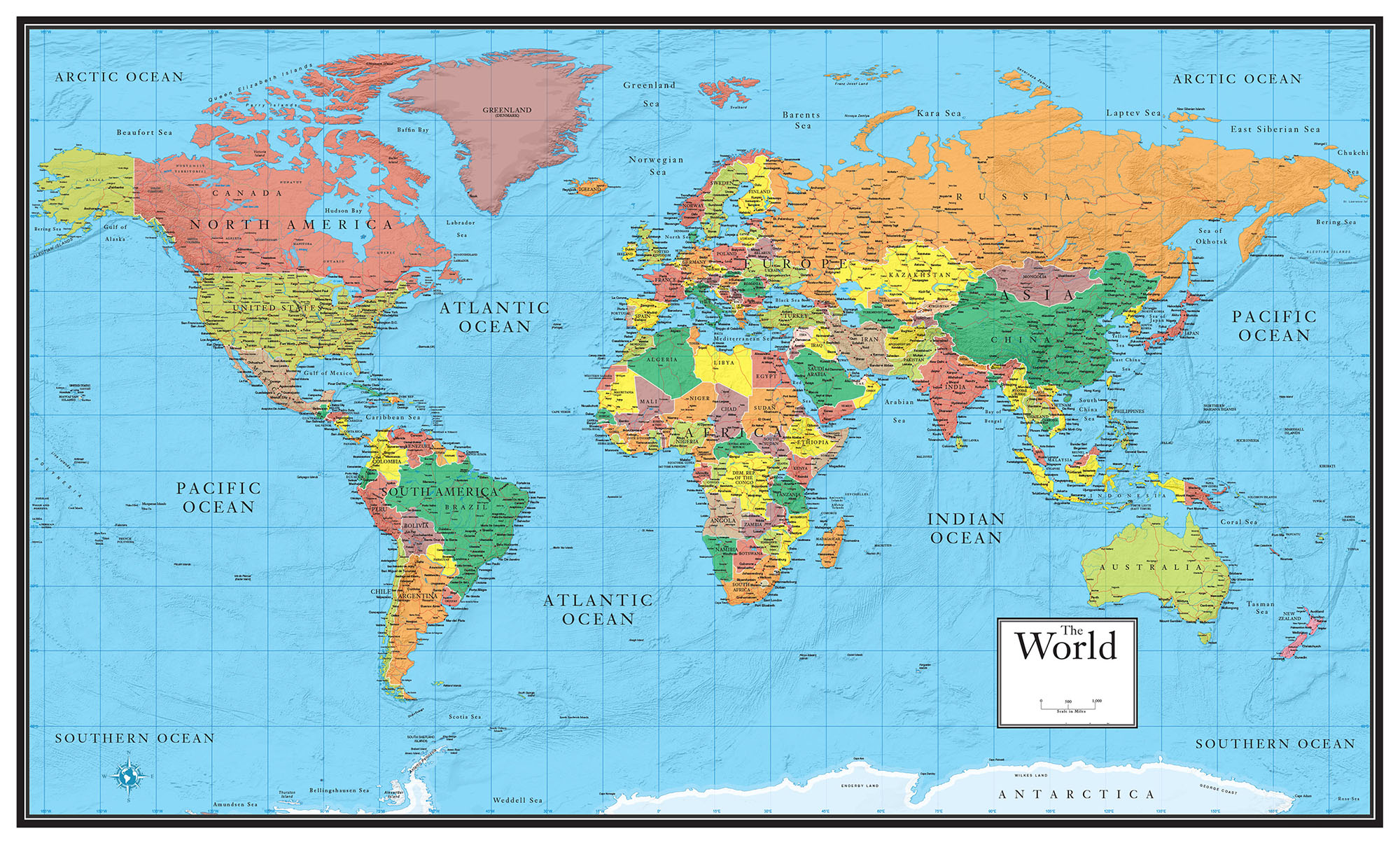 Printed blank maps with borders are the ideal way to practice because they show the outline of every big and small country of the world on a single piece of paper. They can also make the learning experience more fun.
A printed blank world map can be a great way to teach about the world and its regions. Maps provide an easy illustration of where all the different countries are located, making it easy for students who might not even know how many there really were. They can learn about the major countries of South Africa, North and South America, Europe and many other regions or continents. So, get started right now with your blank world map teaching or practice session using these printed maps.
More World Maps and Country Maps