Printable Blank Map of Connecticut – Outline Transparent map
Being considered as a useful document, a Blank Map of Connecticut helps any researcher or a student to learn and understand the geographical details of this US important state. From this map, users like school going kids, can not only learn the skills of drawing the map manually with great accuracy, but also complete their homework assignment, efficiently.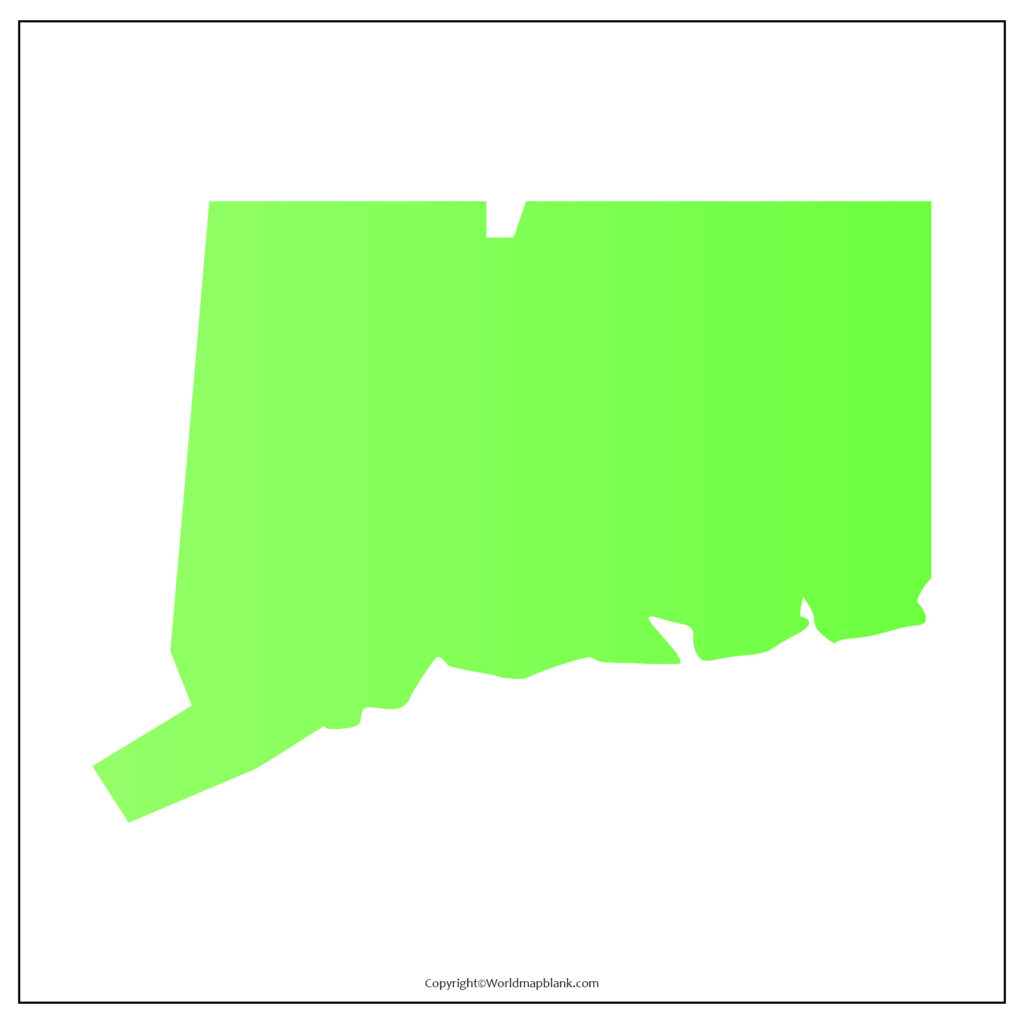 A blank map of the state of Connecticut can be accessed easily on the web and is ideally suited for either classroom or business use. Connecticut is one among six New England States located in the north eastern corner of the US.
Blank Map of Connecticut – Outline
It is a small state and has borders with Massachusetts in the north, with Rhode Island in the east, and has borders with the State of New York, in the west. Connecticut is bounded by the Long Island Sound in the south, which is an inlet of the Atlantic Ocean. The third smallest US state, Connecticut, has a land area of 5,543 square miles or 14,356 square kilometers. In 2021, the estimated population of Connecticut stood at 3.6 million and is ranked as twenty-ninth populous state in the US.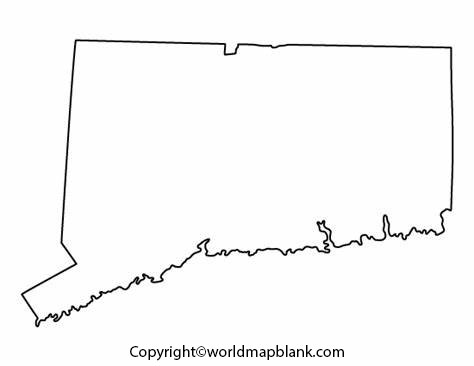 A Blank map of Connecticut outline can be printed and used as a guide to draw the outer boundary lines of Connecticut. It is possible for the user to mark and label other details such as rivers, mountains, and cities, using different color configurations as a part of the homework assignment.
Printable Map of Connecticut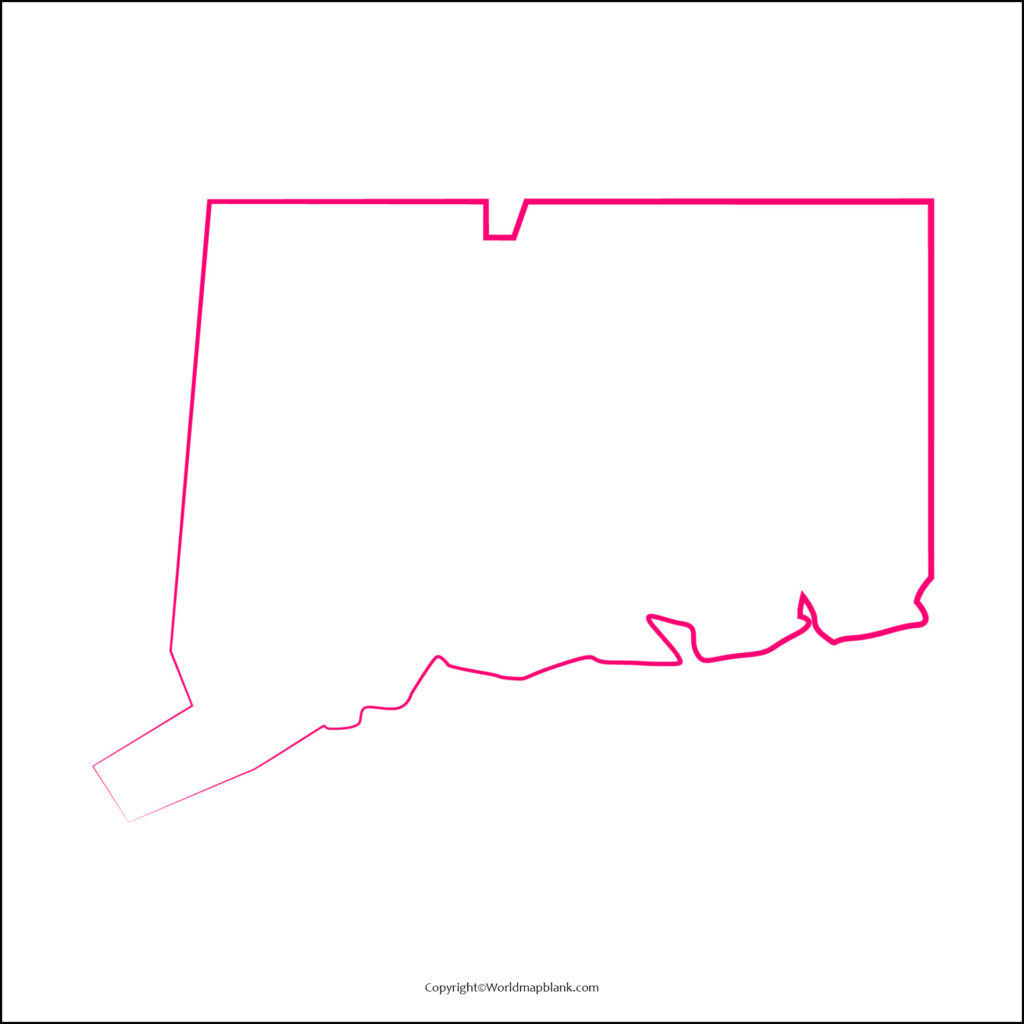 Without drawing a full fledge map of Connecticut, users intend to have a quick and accurate view of the geography of Connecticut. It can be said that drawing a map manually consumes plenty of time. Under such a situation, they can access a fully printable map of Connecticut from the web and get its print done at home or from outside.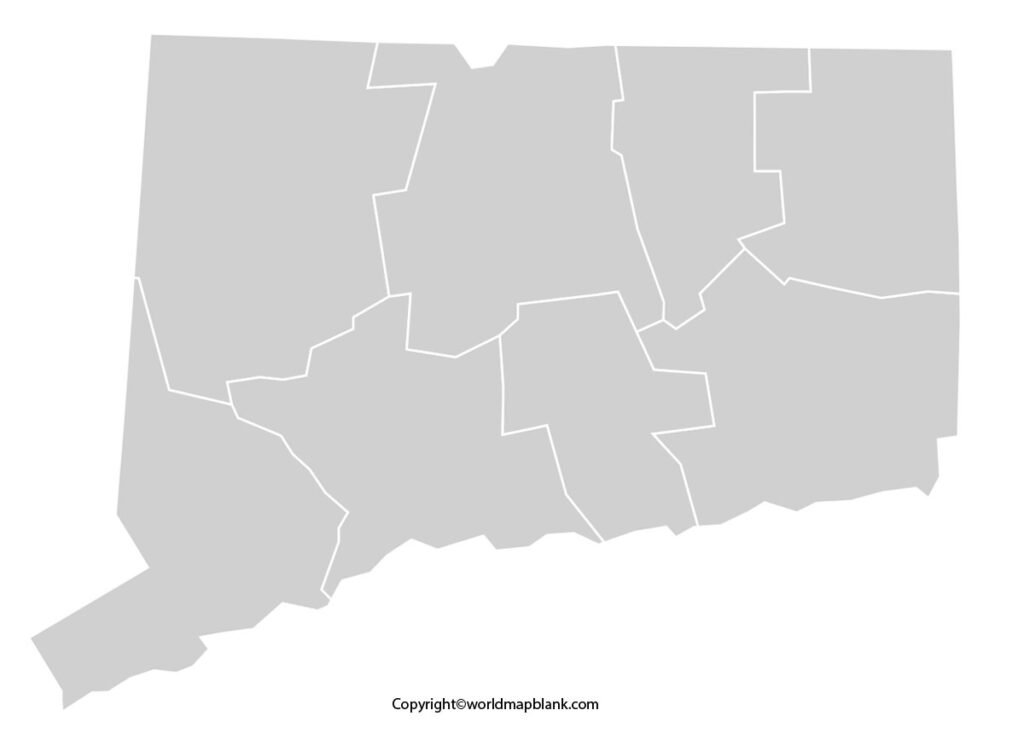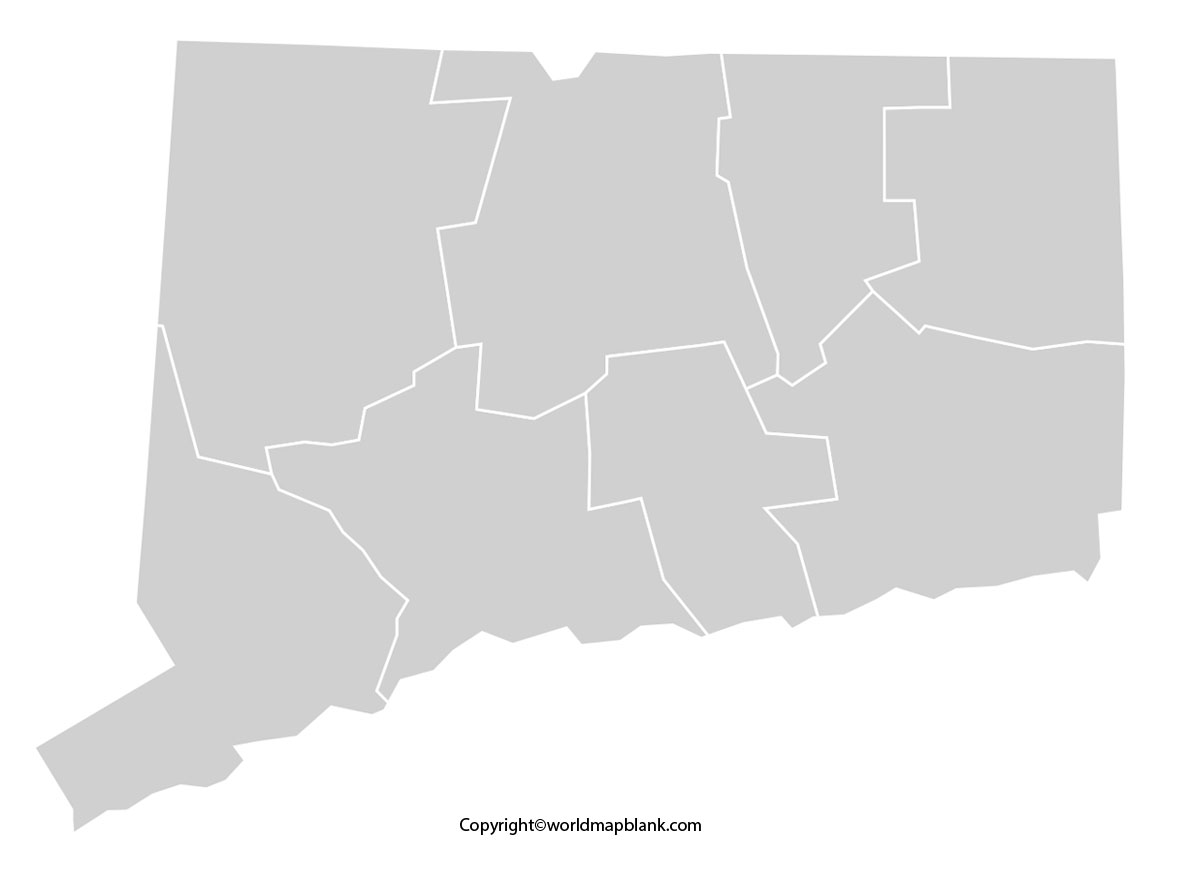 These are fully printable map of Connecticut state in the US, which helps the users to learn all the aspects of Connecticut state. This printable map aims to reduce the efforts of users and offer them with the readily usable printable map.
Transparent PNG Connecticut Map
Connecticut state map in the transparent PNG format, is considered as one such document wherein the user will be able to observe the complete geographical details of Connecticut.
The transparent PNG Connecticut map is found be very useful to carry research-based projects and assignments, associated with the geography of the country.
Blank Map of Connecticut Map worksheet
A Connecticut map practice worksheet is a wonderful document as it includes every geographical detail of this US state.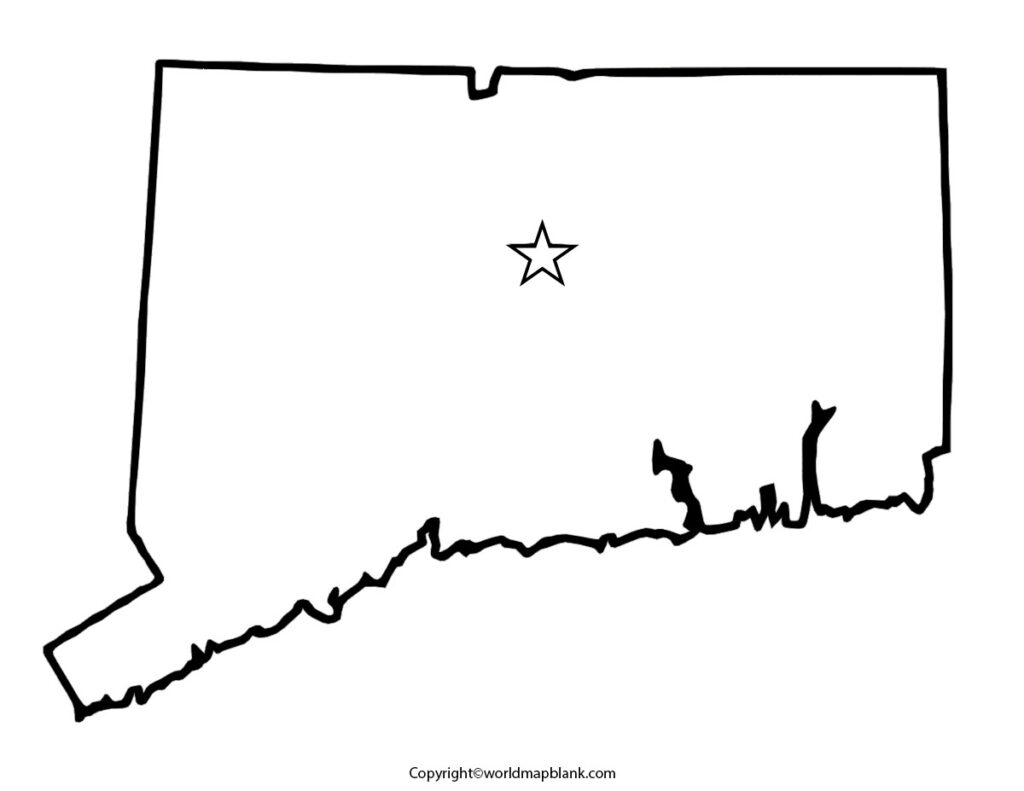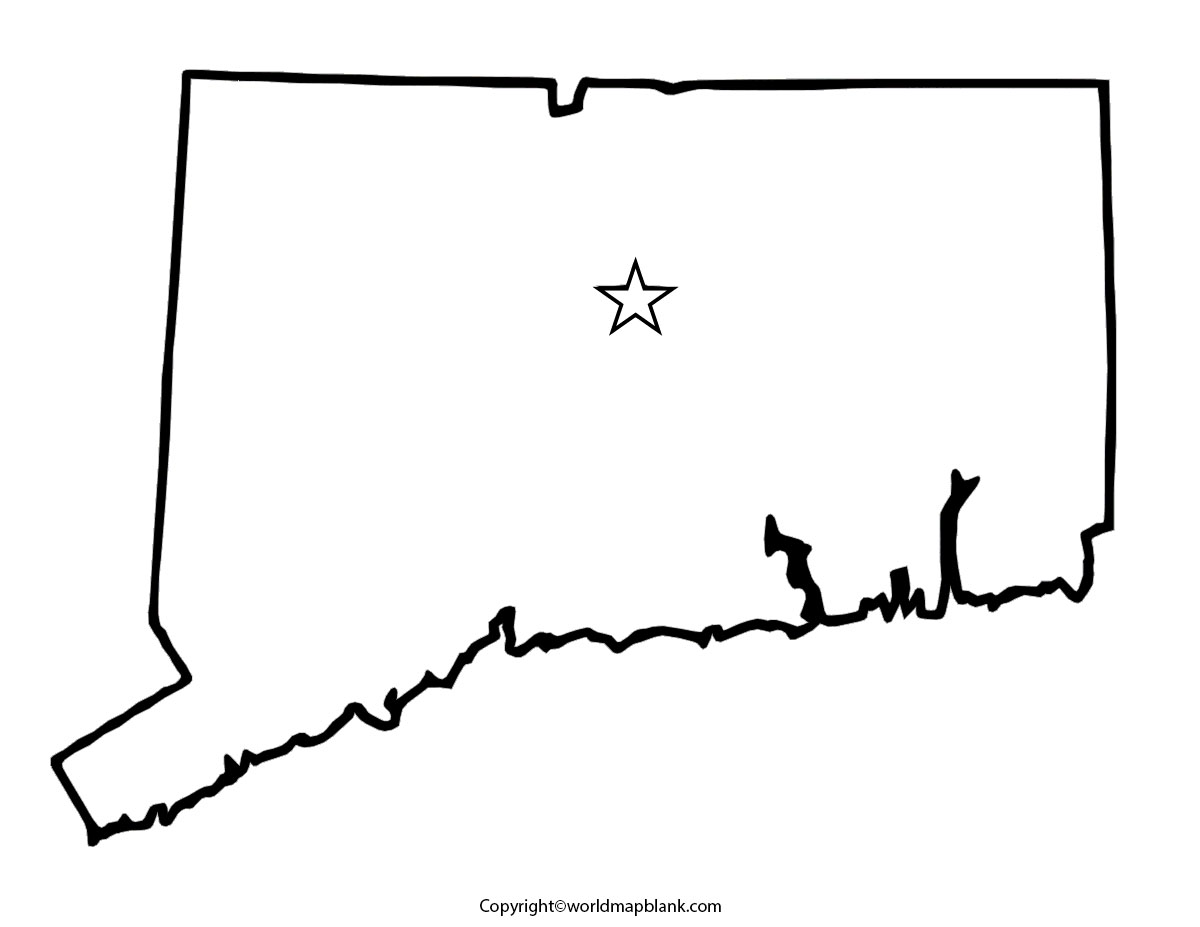 This worksheet is a ready-to-use document designed for teaching students about this US state. They can answer all the questions given in the worksheet as a part of a practice exercise that helps them to prepare for the examination.