Printable Blank Map of Samoa – Outline, Transparent, PNG map
Many people use a Blank Map of Samoa to define its political boundaries and the nearby regions. Located in the Pacific Ocean, Samoa is said to be a beautiful island nation. This nation comprises two major islands and four smaller ones and has a volcanic region. Formerly named Western Samoa, it is now referred to as, The Independent State of Samoa.
Blank Map of Samoa – Outline
It is situated south of the equator and in the Polynesian region of the Pacific Ocean and located midway between New Zealand and Hawaii. Samoa's capital city is Apia, and nearly seventy-five percent of its total population live in this city. The combined land area of this island nation is 2,831 square kilometers, making it slightly smaller than Rhode Island or somewhat larger than Luxemburg. The population of Samoa is 193,000 people and the official languages spoken are English and Samoan.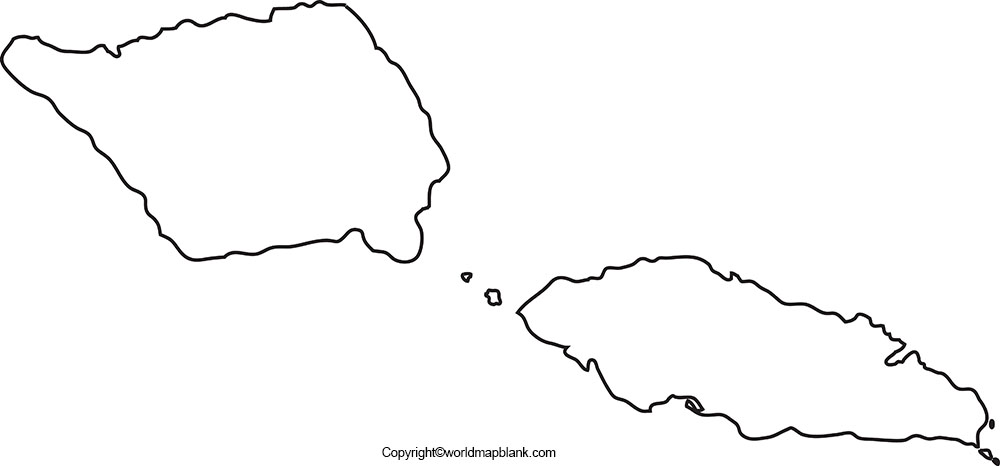 The terrain of the island nation is rocky; rugged mountains in the interior regions with narrow coastal plain. The Samoa blank map outline, which is commonly referred to as blank map, indicate the overall shape of Samoa. This map outline is often used by students and scholars for geography tests or other classroom assignment purposes. This blank map outline of Samoa allows the student to incorporate whatever information is needed for study purpose.
Printable Map of Samoa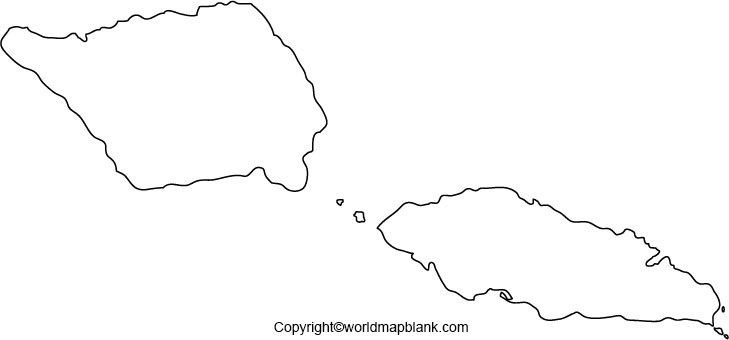 Many students do not intend to waste their precious time by drawing a blank map outline of Samoa to fill with details. Under such a situation the only alternative option available is to look for printable map of Samoa, which is readily accessible from the web.  Hence, they go for such printable map option, which is readily usable without making any additional effort, to get a quick overview from the printable map of Samoa. Such prints can be used for completing any school assignment or exploring the boundaries of Samoa islands.
Transparent PNG Blank Map of Samoa

For all map users, it is possible to gain prints of transparent PNG Samoa map available on the web. The users can enjoy the in-depth and most realistic view of the country's different topography from this map. The terrain of this Samoa island is found to be rocky combined with rugged mountains, located in the interior regions with narrow coastal plain. Samoa has volcanic formations and it is possible to view these regions in the transparent mode. The user will be able to view these regions with maximum clarity of all the objects on the geographical surface of Samoa island.
Map of Samoa for Practice Worksheet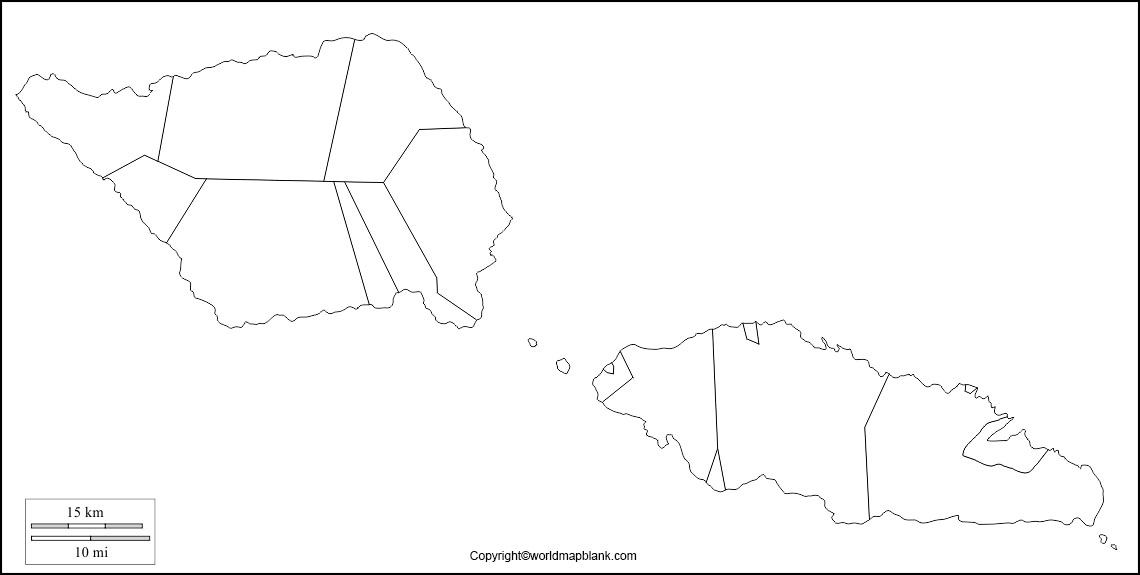 Many students have to face examinations or class test with regard to the geography of Samoa. Accordingly, they want to prepare for the exam in the best possible way. Under such a situation, all that they need to do is to work on the map of Samoa for practice worksheet by answering the questions given in the worksheet. They need to practice on such work sheets a number of times, boosting their knowledge about the geography of Samoa.