Antarctica Political Map | Map of Antarctica Political
All our scholars and other readers can here get the Antarctica Political Map boundaries for their learning purposes. We are further providing the printable template for the political map of the Antarctica continent.
Antarctica Political Map
Antarctica is a well-known continent that is located in the Southern hemisphere. It's the world's fifth-largest continent in the terms of its land area. The continent is however has the least population living in any part of the continent. Antarctica is known to be the most extreme continent in the world due to its extremely cold climate.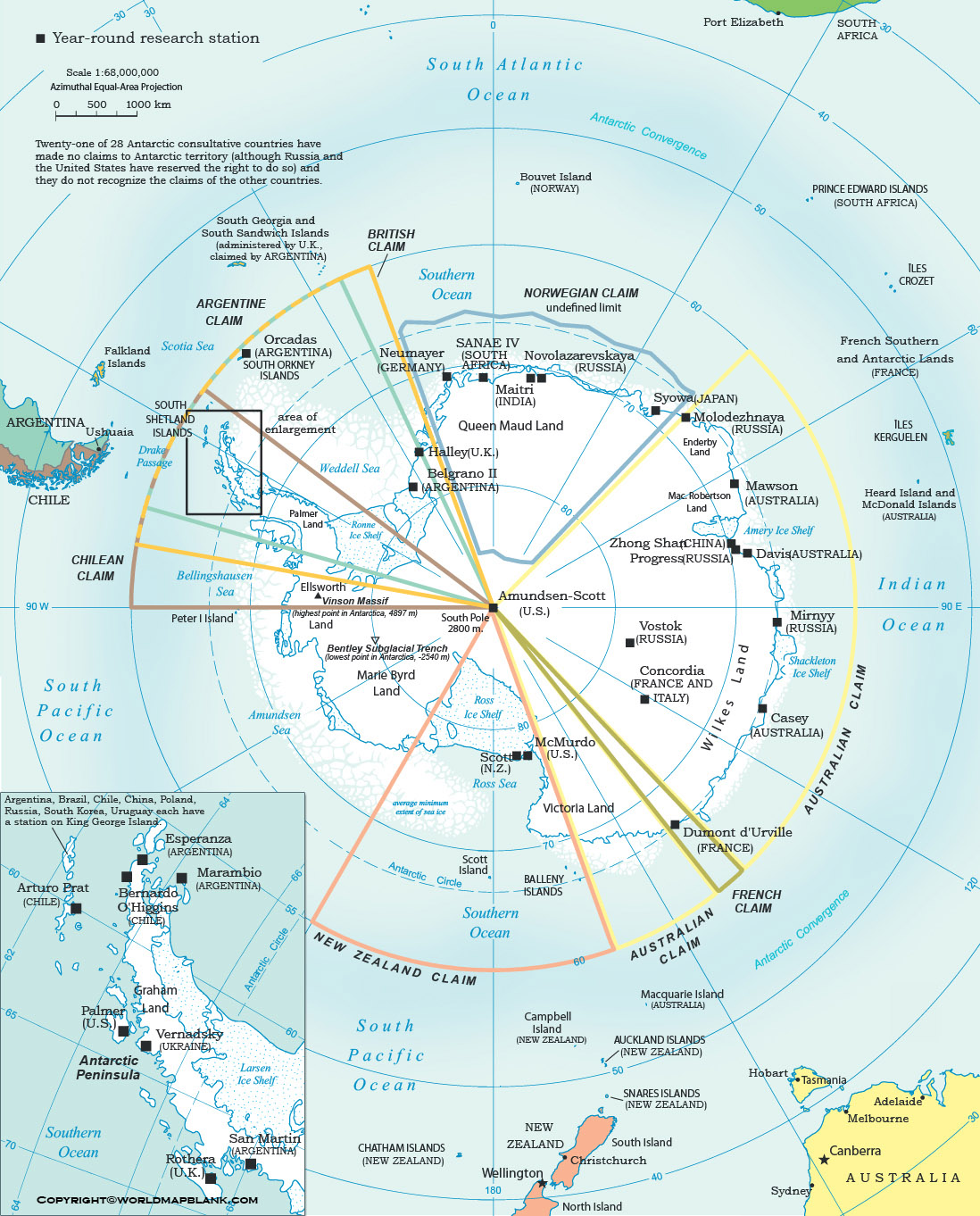 The continent has extreme climate conditions that make it almost impossible for humans to survive in most parts of the continent. There are hardly 1000 people who somehow survive on the continent during the winter season. This number may get double during the summer season due to somewhat relaxed climate conditions.
Map of Antarctica Political
In the context of political geography, Antarctica has always been the subject of highly controversial land. There are a number of countries that have claimed their territorial rights in different parts of Antarctica. However, most of the claims have no legal conclusion and Antarctica remains as the continent of free land.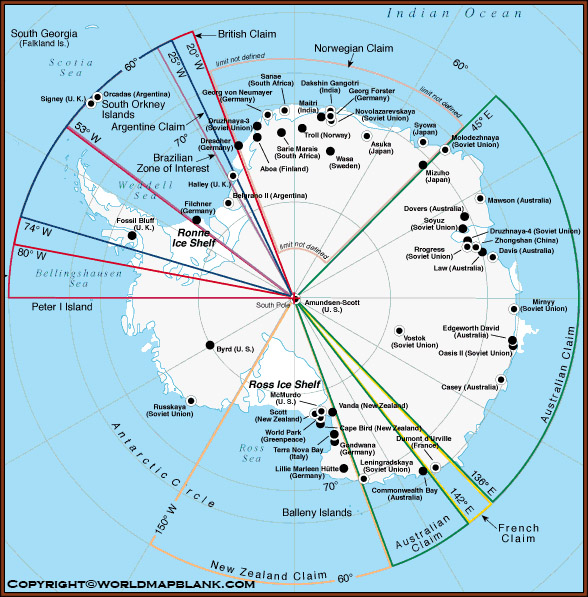 Some of the countries have their proven territory on several parts of the Antarctica continent. It includes the countries such as Australia, Norway, New Zealand, United Kingdom, Argentina, etc. The majority of the Antarctica region is still unclaimed and the continent doesn't accept any new claim since 1959.
Antarctica Political Map Labeled
Antarctica is although the land of ice yet it's important to understand the political structure of this land. The political map of Antarctica is what explains the political boundaries of the Antarctica continent. As we know there are several European countries that have their claims on the continent of Antarctica.
This political map basically reveals the politically claimed boundaries of all those countries. The map draws the fine lines and explains the region that is owned by each and every country in political terms.
Printable Antarctica Political Map
If you are looking forward to a decent template of the Antarctica political map then we can most probably help you in finding the one. We are here offering the fully printable and accurate template of the Antarctica political map. We have designed the template as per the norms of the UN along with the high definition clarity in our political map.
Subsequently, you can use the template as the full-fledged political map of Antarctica. The template is useful both in the personal and classroom learning of our readers. They can also share the template with others to help them in their learnings.