Printable Blank Map of Saudi Arabia -Outline Transparent Map
By referring to a Blank Map of Saudi Arabia, a student or scholar will be able to gain in-depth knowledge about the geographical features of the country. The Arabian Peninsula is mostly occupied by the Kingdom of Saudi Arabia, which is recognized as the original homeland of the Arabs.
Blank Map of Saudi Arabia – Outline
The Arabian language originated from this place and is known as the historic center of Islam. In the west, Saudi Arabia is bordered by the Red Sea and in the east, by the Persian Gulf. The country has borders with Yemen, United Arab Emirates, Qatar, Oman, Kuwait, Jordan and Iraq.
Countries like Sudan, Iran, Eritrea, Egypt, and Bahrain have shared maritime borders with Saudi Arabia. The total land area occupied of this country is more than two million square kilometers, which indicates that Saudi Arabia is the largest state in region of Western Asia.
This area is equivalent to almost four times that of Metropolitan France or somewhat larger than that of Mexico. Being thinly populated, Saudi Arabia had a total population of 34.8 million in 2020 and the spoken language is Arabic. Drawing the map of any country is not very easy without proper guidance, as a mistake can create errors in the shape of the country.
Hence, students are recommended to use the blank outlined map of Saudi Arabia as the reference tool to draw an accurate map of the country.
Printable Map of Saudi Arabia
It can be said that students and researchers prefer to access printable map of Saudi Arabia in this modern digital era as it needs no effort to draw the map, manually. This printable map of Saudi Arabia can be easily downloaded to the system by just clicking on the download option and get printed in a home printer without effort.
Such a printable map of Saudi Arabia is ideally used by every student community, whether it is in the educational domain or for exploring the country.
Transparent PNG Saudi Arabia Map

A transparent PNG Saudi Arabia map is found to be unique as the student can visualize a detailed picture of several regions related to the geography of this country. If the student is planning to do research work, then it is essential to have a transparent PNG map version of the country. This will give an in-depth knowledge about deserts and other architectural features. The student can try to view other geographical objects of this country as per his or her assignment or home work requirements.
Blank Map of Saudi Arabia for Practice Worksheet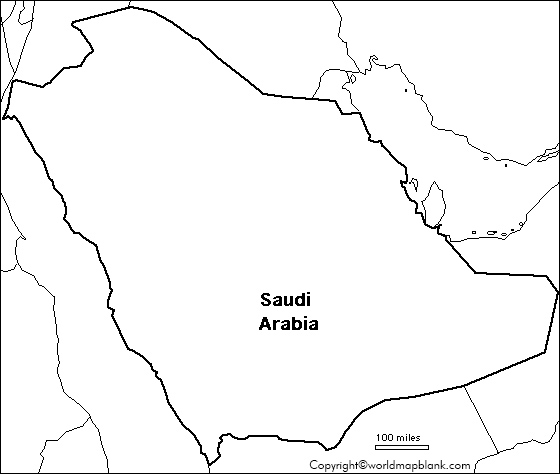 Kids and other learners of the geography of Saudi Arabia can now perform their regular practice of working on practice worksheets. The map of Saudi Arabia for practice worksheet has been specially designed with the integration of some general questions related to the country's geography. Through the use of such worksheets, students can answer questions in a given time frame without making errors.