Printable Blank Map of New Zealand – Outline Transparent map
The Blank Map of New Zealand represents an island country situated in the Southwestern Pacific Ocean. It is possible to download this map and print it and used it for geography learning, coloring, and map pointing tasks. This blank map of New Zealand is considered as a high-definition printable template, which can be printed. Such a template of New Zealand can be used as a guide to planning vacations across the country, at any time.
New Zealand is divided into two landmasses, such as the South Island, and the North Island. It consists of more than seven hundred smaller islands. The total land area covered by all the islands is equivalent to about 268,021 kilometers. With Australia, New Zealand shares its maritime borders, including island nations like Tonga and Fiji. Wellington is the capital city of New Zealand with a population of 210,400 people.
Blank Map of New Zealand – Outline
At beginning of the year 2020, New Zealand had a population of 4.9 million people. The country's largest city is recognized as Auckland. Spoken languages in the country, include English and Maori. Miles of coastline with gorgeous sandy beaches, remarkable glaciers, attractive fiords, rocky mountains, huge plains, continuing hillsides, semitropical forests, a volcanic plateau, are the geographical features of New Zealand.
The blank New Zealand map outline, reveals the user only the borders surrounding the country from which the student of geology can prepare any article. From the web, it is possible for the user to get a specific blank map of New Zealand with outlines only. Such a map will guide to draw an accurate map of the country. The user can certainly depend on New Zealand blank map outline template, to produce a self-drawn map of the country.
Printable Map of New Zealand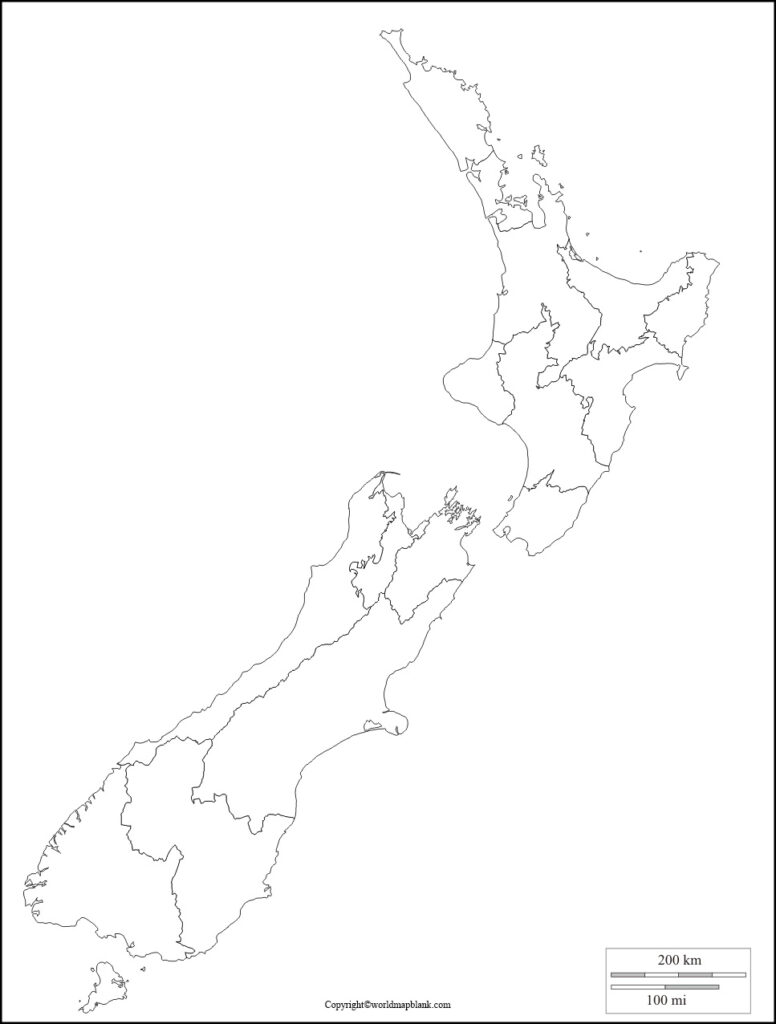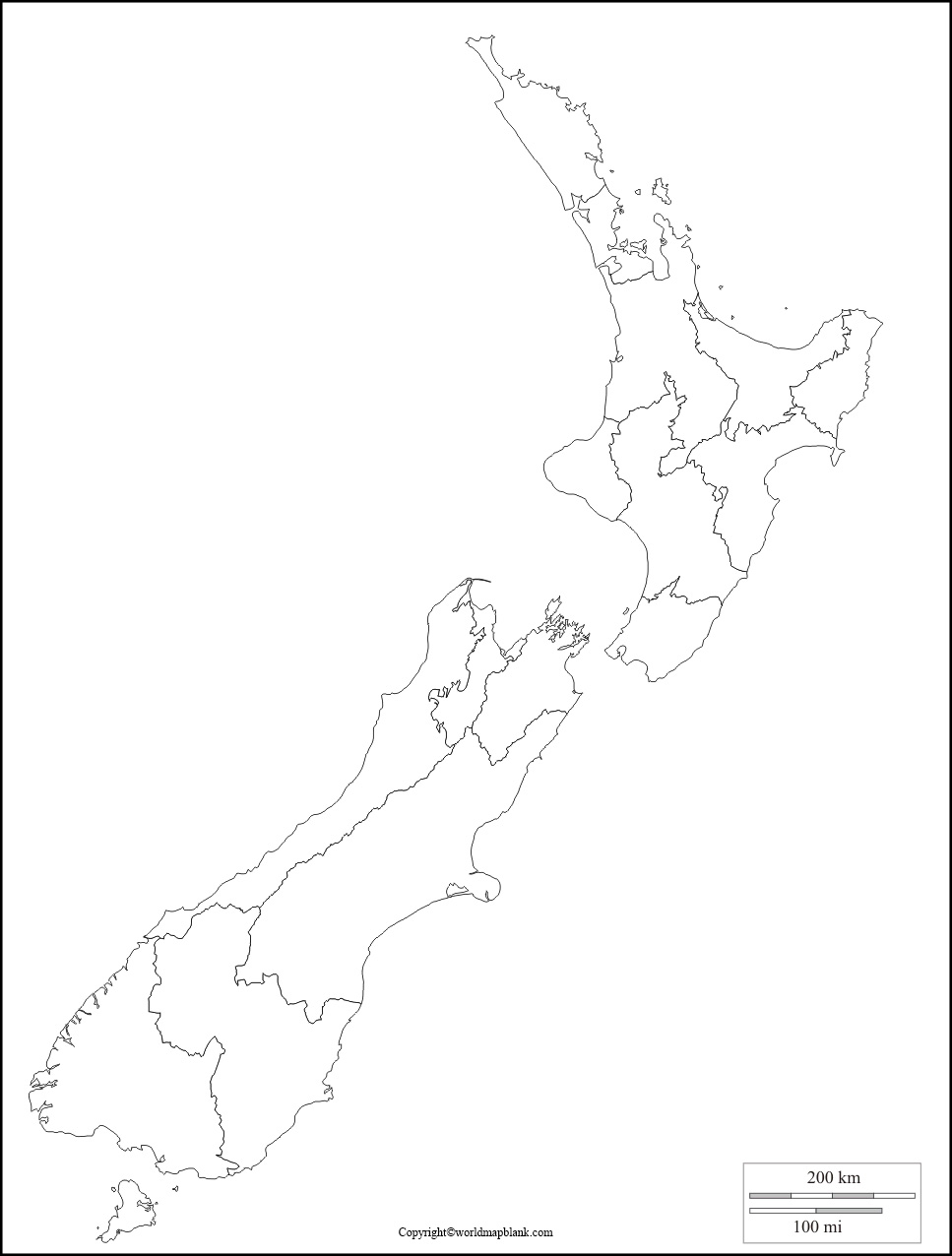 A printable map of New Zealand is meant for those students and scholars who do not have sufficient time to draw a map on their own. All that they need to do is to just click on the template available, on the web. By doing so, it is possible for them to get a completely usable printable map of New Zealand for further study.
Transparent PNG Blank Map of New Zealand
A transparent PNG New Zealand Map will enable any user to study the important geographical features of the country. By viewing such a map, the user will be able to have a transparent outlook of the country's terrain. For example, it is possible to visualize all the islands of New Zealand in the opaque form of an image, on this map. It will enable the user to guide him or her even in a better way than other types of maps of the country.
Map of New Zealand for Practice Worksheet
Through a map of New Zealand for practice worksheet, the user will be able to have a regular practice on the country's geographical aspects. The practice worksheet is well designed and available as fully printable. The user can carry it to any place and ideally suited for both adult learners and for school kids as well.