Labeled Map of Argentina with States, Capital & Cities
Argentina Labeled Map shows that it is an independent republic and state, which encompasses much of the portion of South America. Argentina is officially known as, Argentine Republic. In the west, the country is bordered by Chile and the mountain range of Andes.
Labeled Map of Argentina
In the north, it is bordered by Paraguay and Bolivia, Uruguay, and Brazil. And In the east, Argentina is bordered by the South Atlantic Ocean.  The updated population of Argentina is 45,213,112 as of Friday, July 17, 2020. Argentina's population is equivalent to 0.58% of the total global population. Uruguay, Paraguay, and Parana are the three major rivers that flow in the southward direction.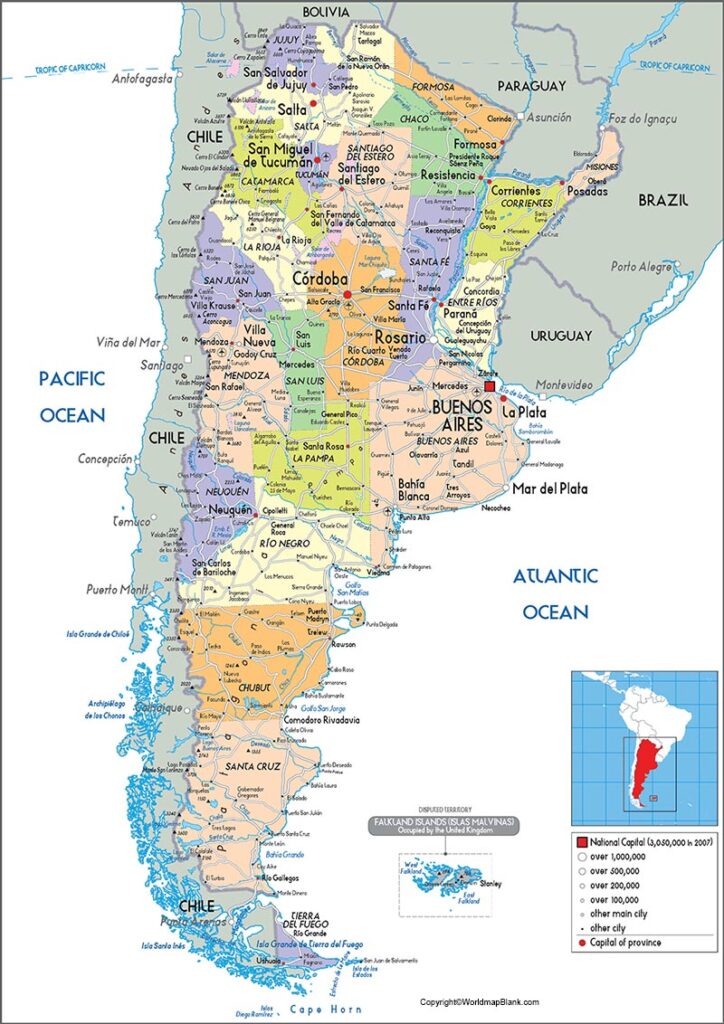 They constitute a major South American river system. The total area of Argentina is 2,766,890 square kilometers or 1,068,296 square miles. It is recognized as the second-largest nation in South America, after Brazil. About ninety percent of Argentineans follow the Roman Catholic religion. Other religions followed, include small numbers of Protestants and Jews, consisting of two percent of people, respectively.
No territories or colonies are found in the country. Based on the natural resources available in Argentina, the country's metallic resources available, include manganese, iron ore, copper, tin, zinc, and lead. Petroleum and uranium are the fuel resources available in the country.
Labeled Map of Argentina with States
Based on the labeled map of Argentina with states, the country is subdivided into twenty-three provinces or states. Buenos Aires province has autonomous status, and the capital of this province is Buenos Aires.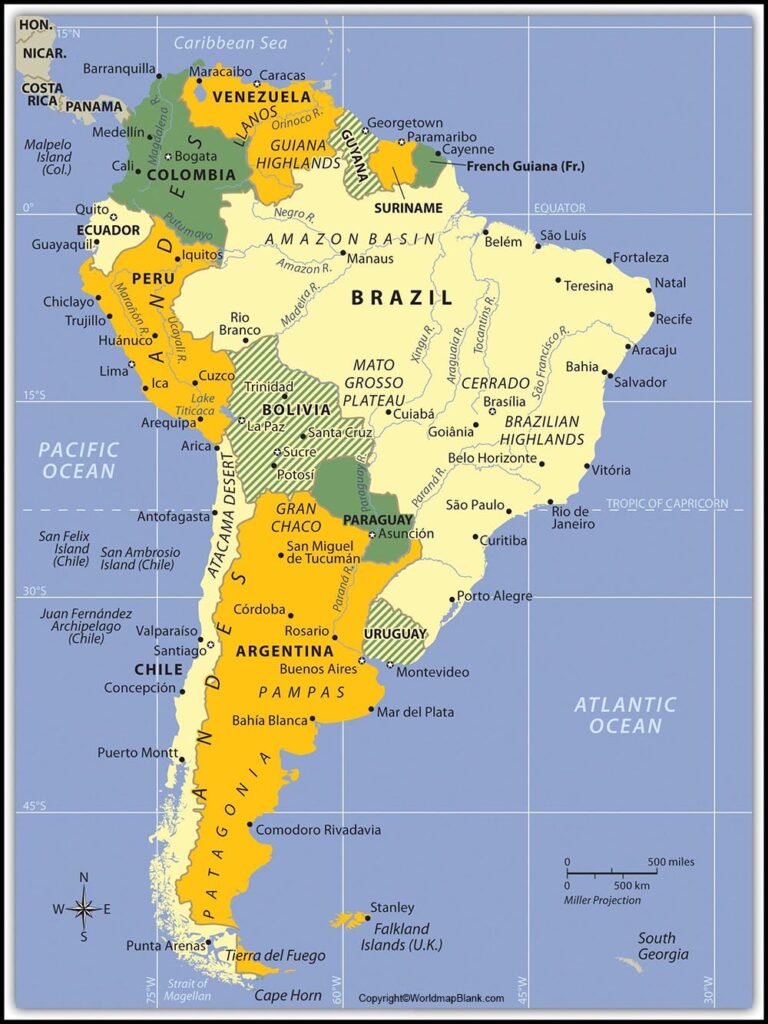 Other states or provinces, include Tucumán, Tierra del Fuego, Santiago del Estero, Santa Fe, Santa Cruz, San Luis, San Juan, Salta, Río Negro, Neuquén, Misiones, Mendoza, La Rioja, La Pampa, Jujuy, Formosa, Entre Ríos, Corrientes, Córdoba, Chubut, Chaco, and Catamarca.
Labeled Map of Argentina with Cities
According to the labeled map of Argentina with cities, some of the largest cities in the country, include Buenos Aires, Córdoba, Rosario, Mendoza, Tucumán, La Plata, and Mar del Plata. Based on the provinces, the list of Argentinian cities is about three hundred and eighty-five.
Labeled Argentina with Capital
The national capital of Argentina is Buenos Aires. Buenos Aires is extended in the eastern direction of Pampas with its ring of modern and busy suburbs. This city is considered as the most crowded and cosmopolitan cities of South America.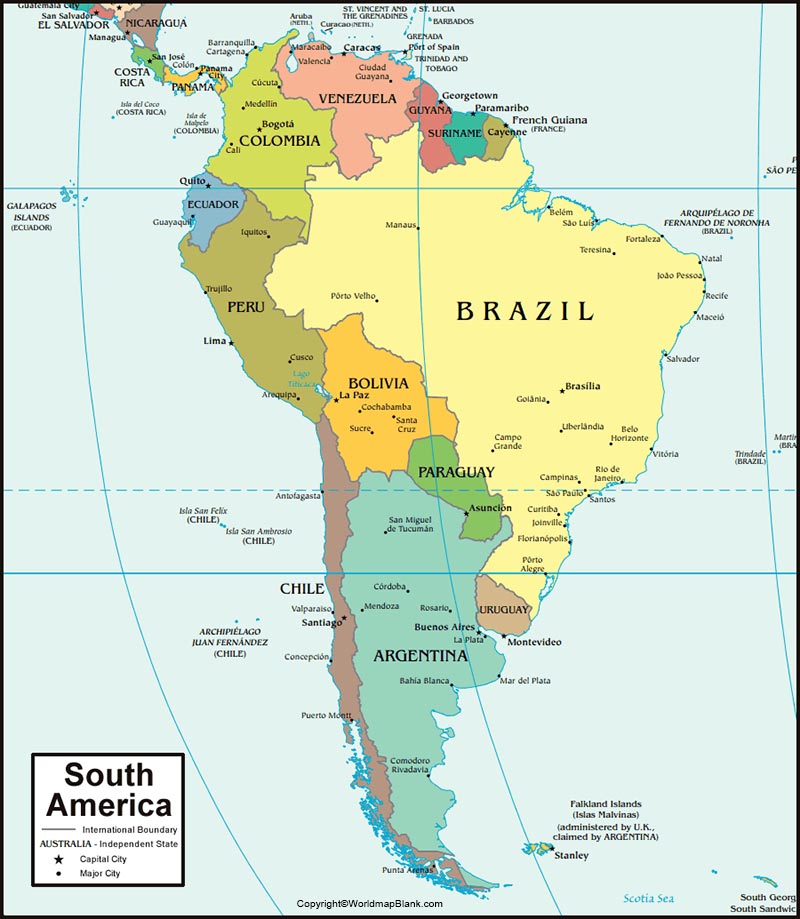 Its buildings is construct in a unique type of architecture and provides its people with a lively nightlife. About one-third of the people of Argentina live in the greater part of Buenos Aires city. It is the tourist capital of the country where about one thousand six hundred tourist hotels are located.
The country's tourist trade accounts for seventy-three percent. Many overseas visitors visit the Argentine coastline and the southern region. In Argentina, it is possible to find a variety of international hotel organizations that have outlets. Sheraton is the largest hotelier in the city, and its annual sales turnover is US$ sixty million.