Printable Africa Political Map – Map of Africa Political
Looking for a political map of Africa with all the countries? Then check out this page and download your Africa map political for free!
We also offer several other maps of Africa including a blank map of Africa and a map of Africa with countries labeled. If you are looking for some great teaching material, check out our Africa map worksheets!
Africa Political Map
Africa is the continent that is located in the south of Europe. It's the world's second-largest continent both in the terms of its land area and population. Africa comes after the Asia as world's second-largest continent and has its physical presence between the Atlantic and Indian oceans. The continent contains over 20% of the world's total land area and 16% of the world's total population.
The continent is so massive in its size that it contains some of the world's largest countries. Africa is the continent that has world's largest youngest population base. The continent also has an abundance of natural resources yet it remains economically underdeveloped. Africa faces some of serious poverty and wealth poor distribution issues across various countries.
Map of Africa Political
Africa officially has 55 countries across its various sides that have their legal boundaries. Furthermore the continent has five regions that define the whole of African political boundaries. It includes East Africa, North Africa, Southern Africa, Middle Africa, and West Africa. You can check our political map of Africa to understand the African boundaries in a better way.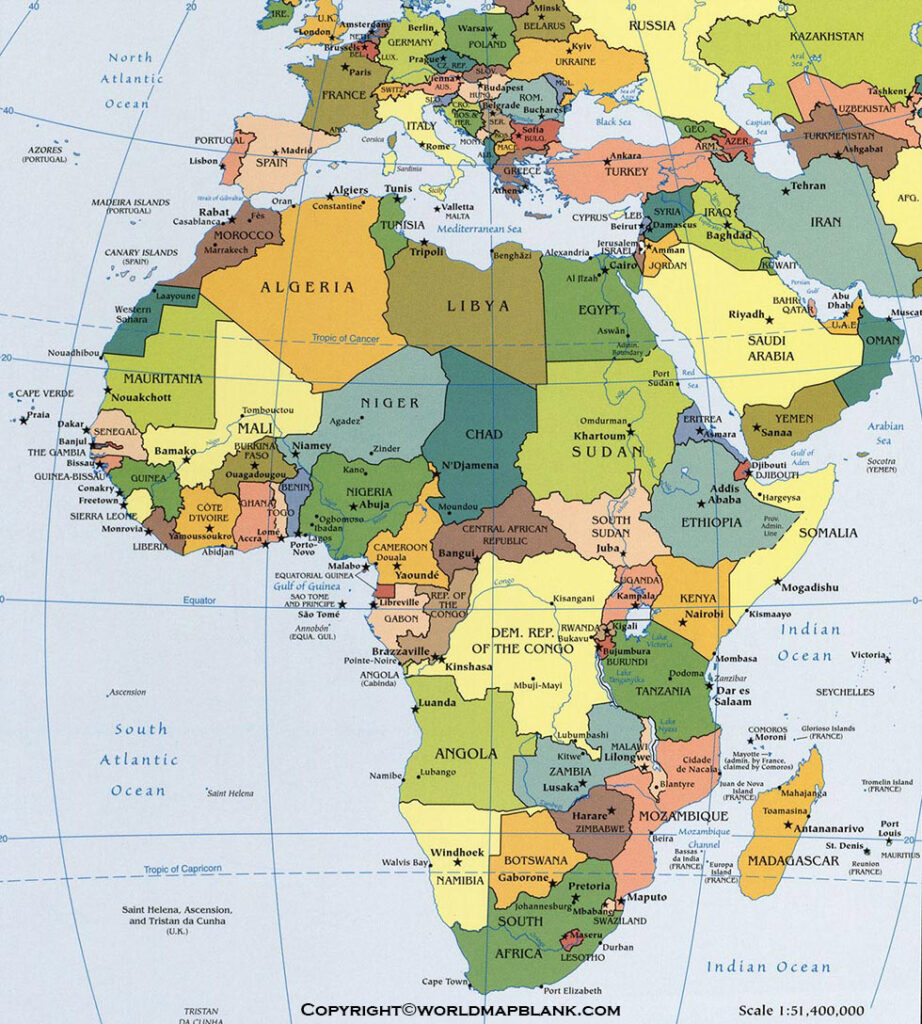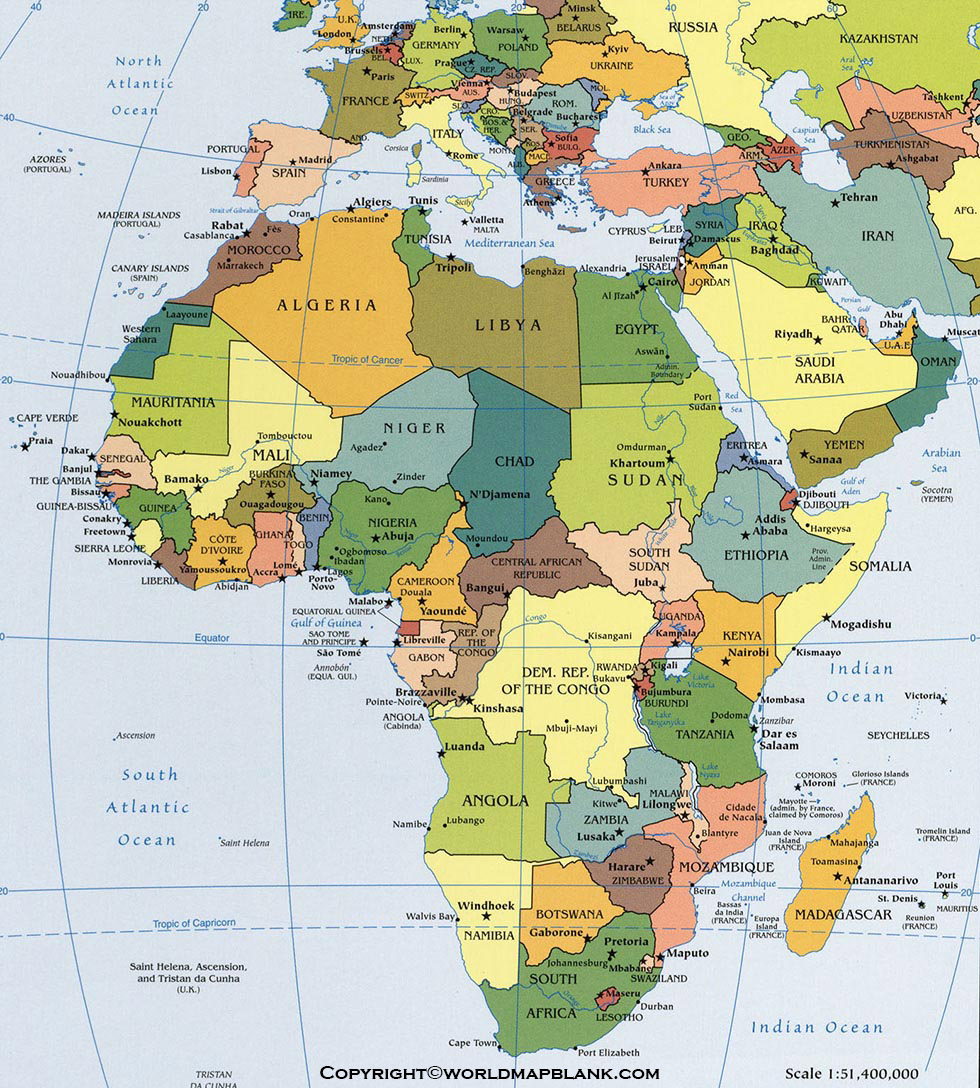 Well, a map of Africa's political boundaries is the specific kind of map that defines the political boundaries of the continent. Here the political boundaries means those legal lines that divide the territory of Africa. The territory may be between the various countries or cities of Africa across the whole continent.
Printable Africa Political Map
The political map basically helps in drawing the fine line of division between the African countries or cities. It helps in understanding the political structure of African countries or the cities to the readers. Subsequently, readers can get to understand the continent in a better way for their knowledge and convenience.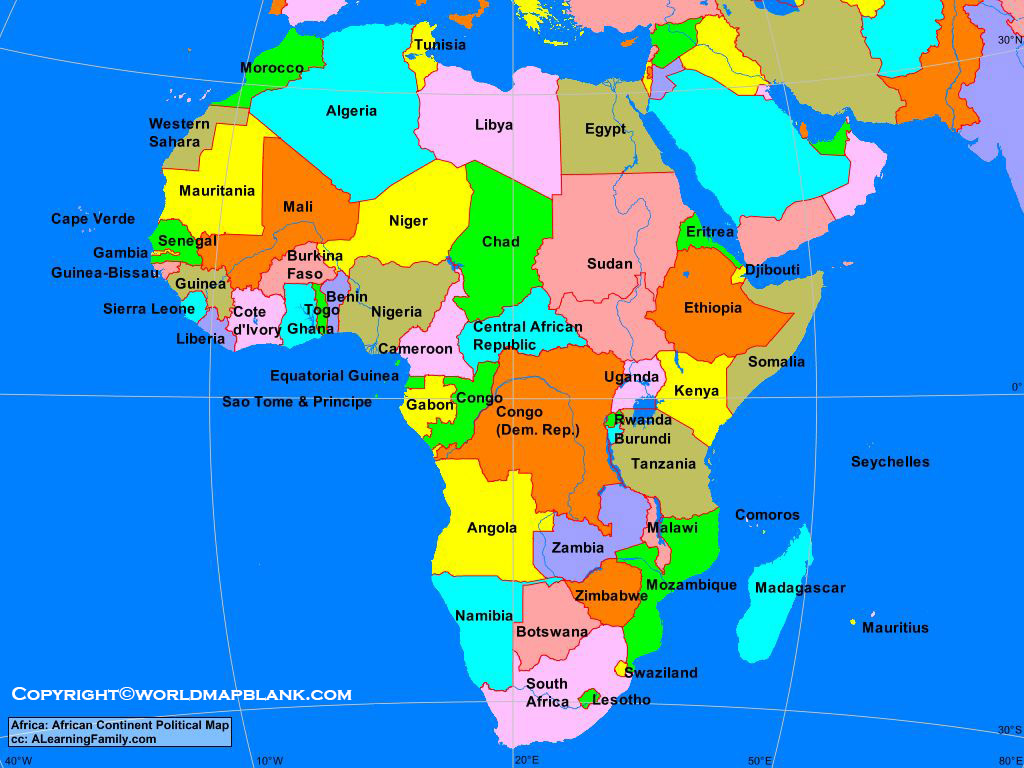 Our readers can here get the printable template of the African political map. The template can be used just like the official political map of Africa by the political enthusiasts of Africa. We have drafted the template by using high-definition graphics for the utmost clarity of readers.
Map of Africa Political Labeled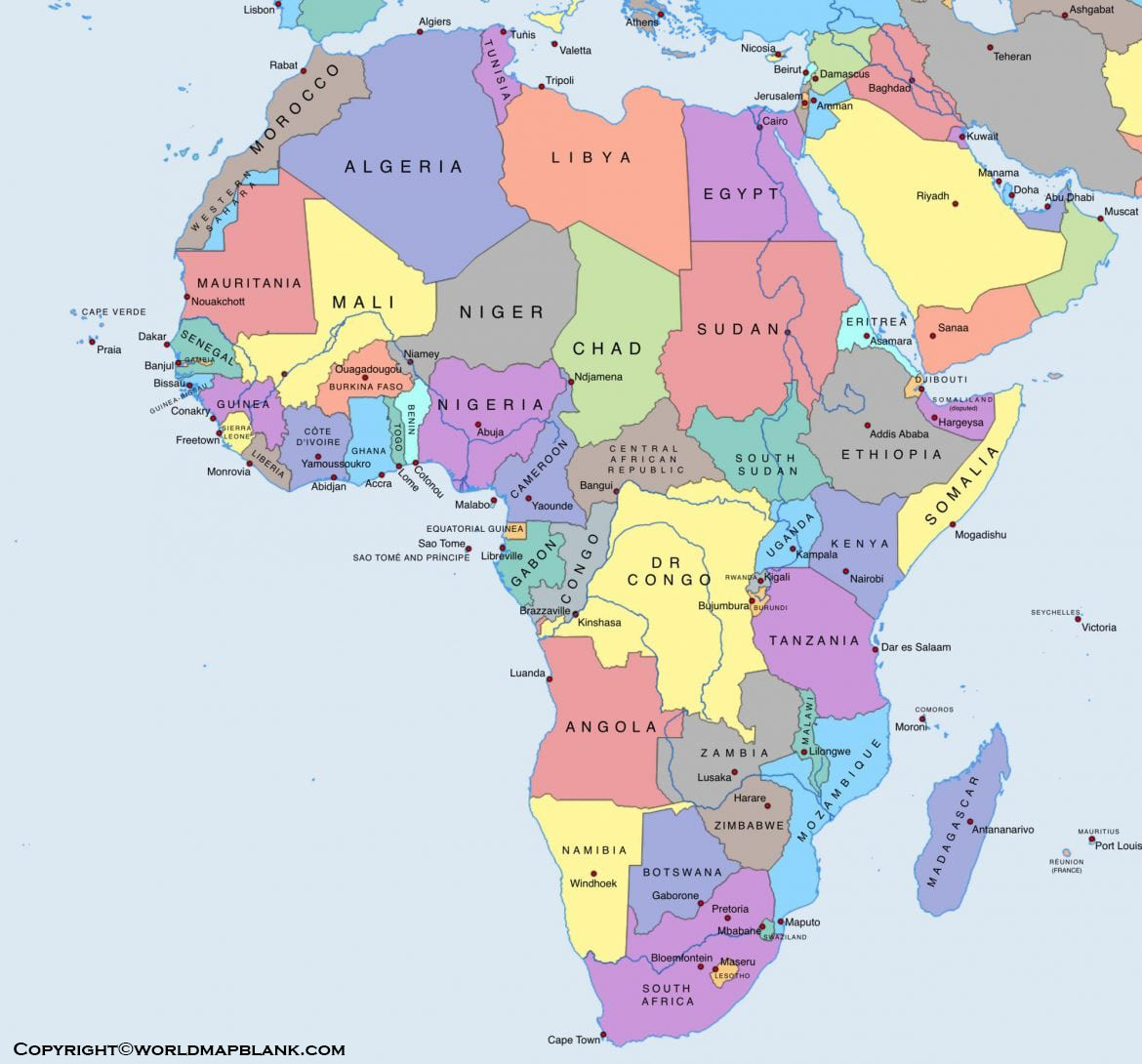 They can subsequently use the template to explore and learn the whole political structure of Africa. We also offer the digital format of the African political map for the learning ease of our readers. They can get the Africa political map template from here and also share it with others.
More Free Maps for Download
Here are some useful links to other printable world maps, continent maps and country maps for download as PDF files.
World Maps
Map of the World with Latitudes and Longitudes
World Map with Oceans and Seas
Continent Maps
Country Maps
Blank Map of the United States