Printable Blank Map of Europe – Outline, Transparent PNG Map
A blank map of Europe is a great tool for studying the geographical features of Europe. Students and teachers can use this kind of Europe map as one of their best options for learning and teaching. Also, learners can work with a blank map of Europe to assess and verify their progress. They can use it for labeling locations they want to memorize and then compare their results to a political or physical map of Europe.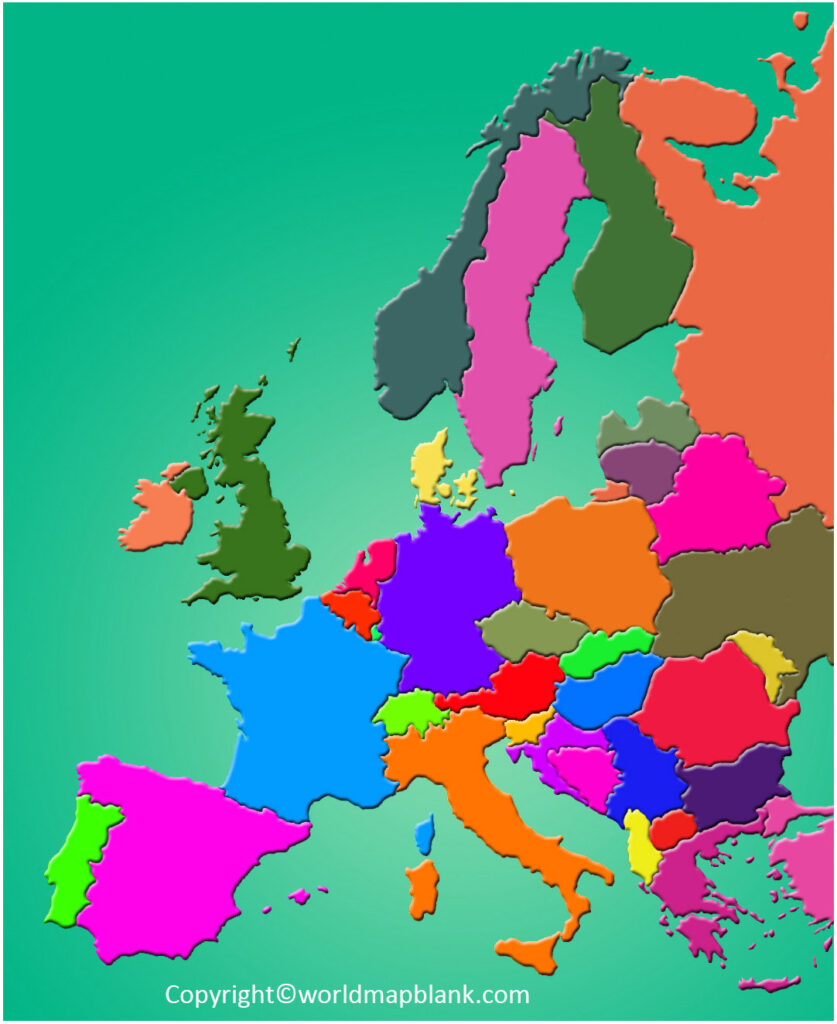 Blank Map of Europe – Outline
A map of the European continent in its blank format illustrates the political borders of all the countries. It also shows the outer border of the continent. Different versions of maps, such as Blank Map of Europe, Europe Blank Map Outline, Printable Map Europe, and Transparent PNG Map, are available on this page. All the files are in PDF format, you can download, save and print all the maps.
Europe Blank Map in the Classroom
Gain more knowledge about the geography of Europe, or use these blank maps for teaching your students. An outlined blank map of Europe can be used to identify, mark, and color numerous details. Just have your students plot the European countries, mountains, capitals, languages or seas on the map. And of course, we also offer other continent maps on our website.
Blank Maps as a Resource for Learning Geography
An outline map provides a large variety of teaching and learning options for the geography of the European continent. Hence, students can prepare themselves for their exams and answer questions in a hassle-free way.
For instance, you could use a printed blank map of modern Europe and have your students draw the European borders. Additionally, you could do the same with the European rivers or any single country. Other possible activities include making a puzzle or doing a blank map of Europe quiz. There are many creative ways to teach all the details of the geography of Europe.
School and Classroom Activities with a Blank Map of Europe PDF
Your class could first study the desired information on a map of Europe with countries labeled. Or, you use a map of Europe with physical features for initial teaching. Then, you can have your students mark locations on a printed blank map of Europe worksheet. Alternatively, they could use color, shades or symbols for such a task. The final exam can then be done with another unlabeled map of Europe.
Do you have more ideas for using a blank outline map of Europe at school? Then share them in the comment section at the end of this page!
Printable Map of Europe
On this page, you will find different versions of blank maps of Europe in PDF format. A printable blank map is a great tool to create various learning materials in the field of geography. It might also help in social studies or simply to review one's process in studying the countries of the world.
You can use the search feature at the top of this page to find PDF maps in a different category.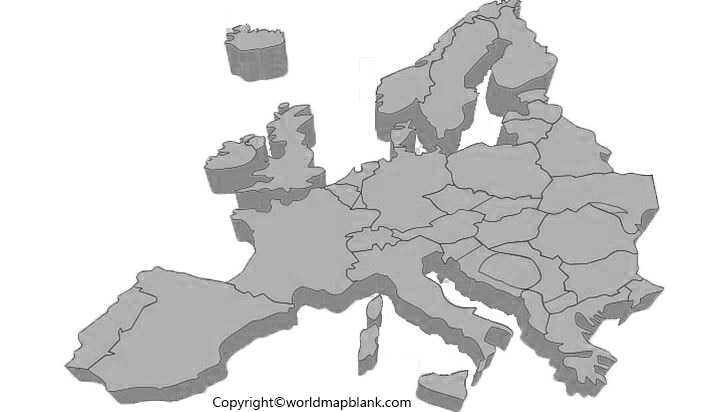 Initially, a blank map of Europe with borders can be useful to understand the sizes and forms of the different countries. But a map with a simple outline of Europe will be great for confirming what has been learned. Moreover, it is possible to draw more details into the map. These include rivers, cities and countries as well as European mountain ranges or languages.
Transparent PNG Europe Map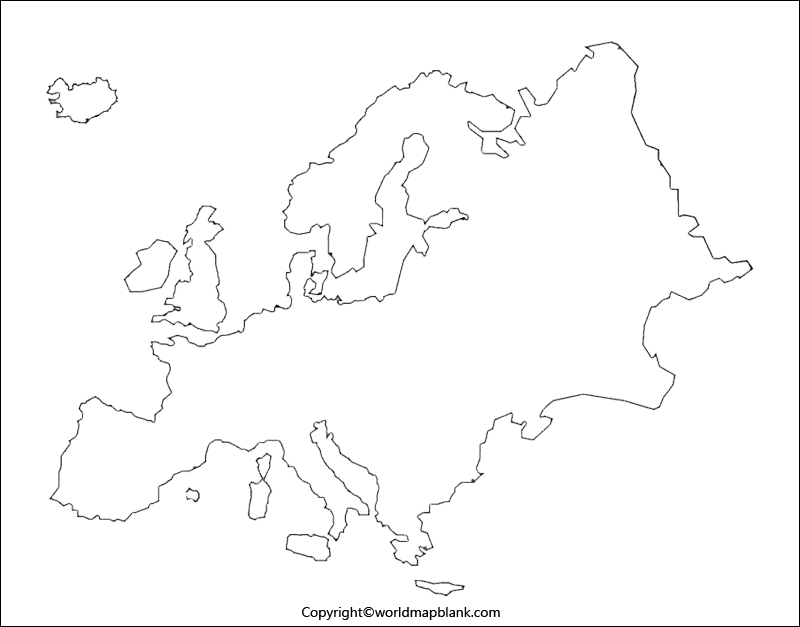 The transparent PNG Europe map helps visualizing and memorizing the borders of Europe. That being said, we also offer a blank map of Europe without borders on our site. Simply download and save any map of Europe without labels that you might need. The different formats will help you to choose the best printable blank map of Europe for your needs.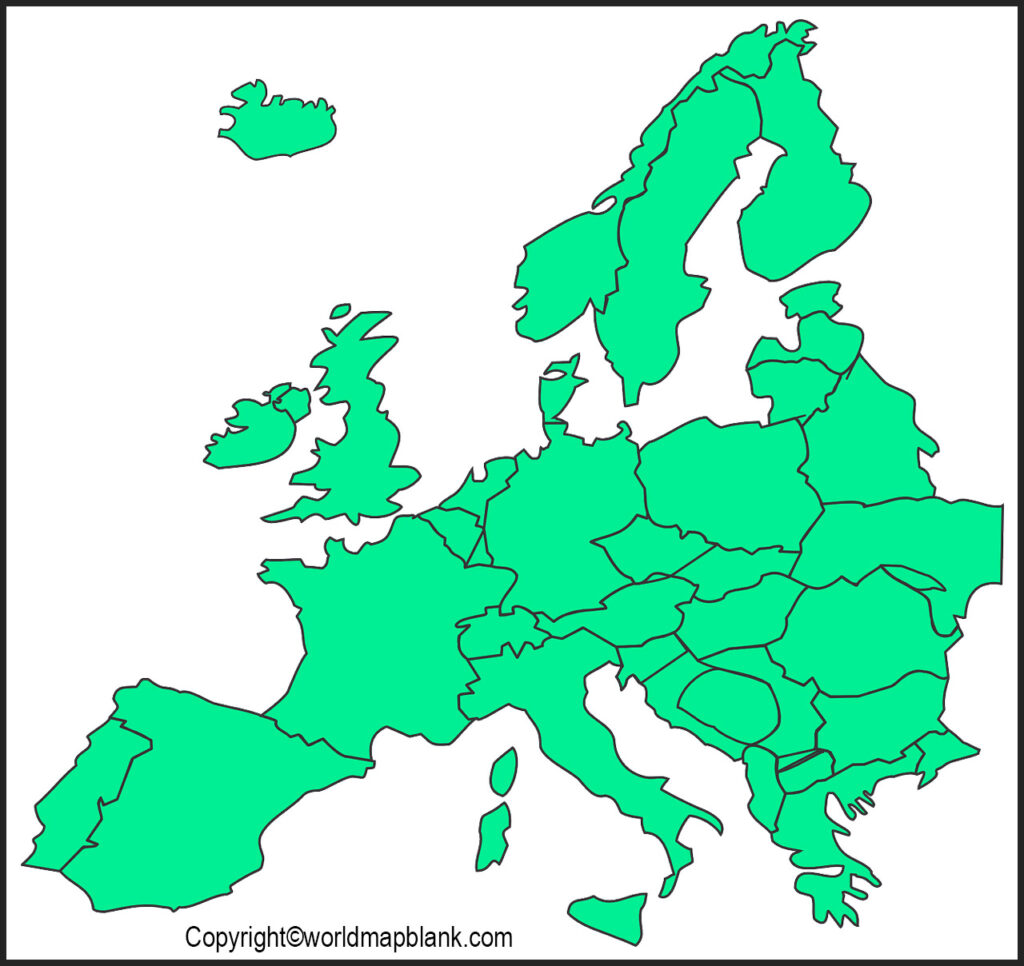 Blank Map of Europe for Practice Worksheet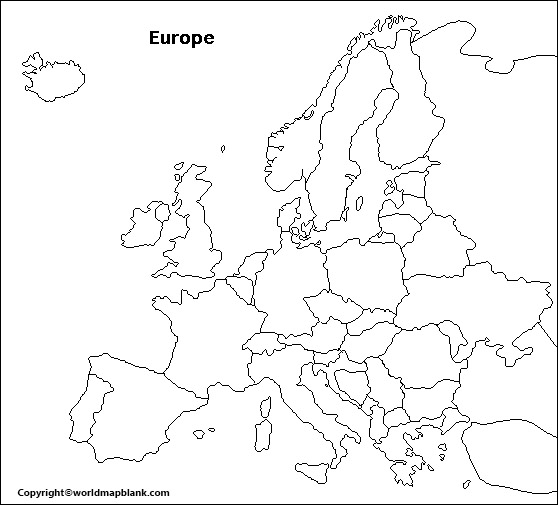 A well-designed worksheet can help any learner to study and memorize the geography of a country or continent. It will also provide the opportunity to successfully prepare for an exam. Design your own worksheet with a blank map of Europe to print and have your class answer various questions. Using a practice worksheet with a map of Europe to label makes exam preparation easy and fun.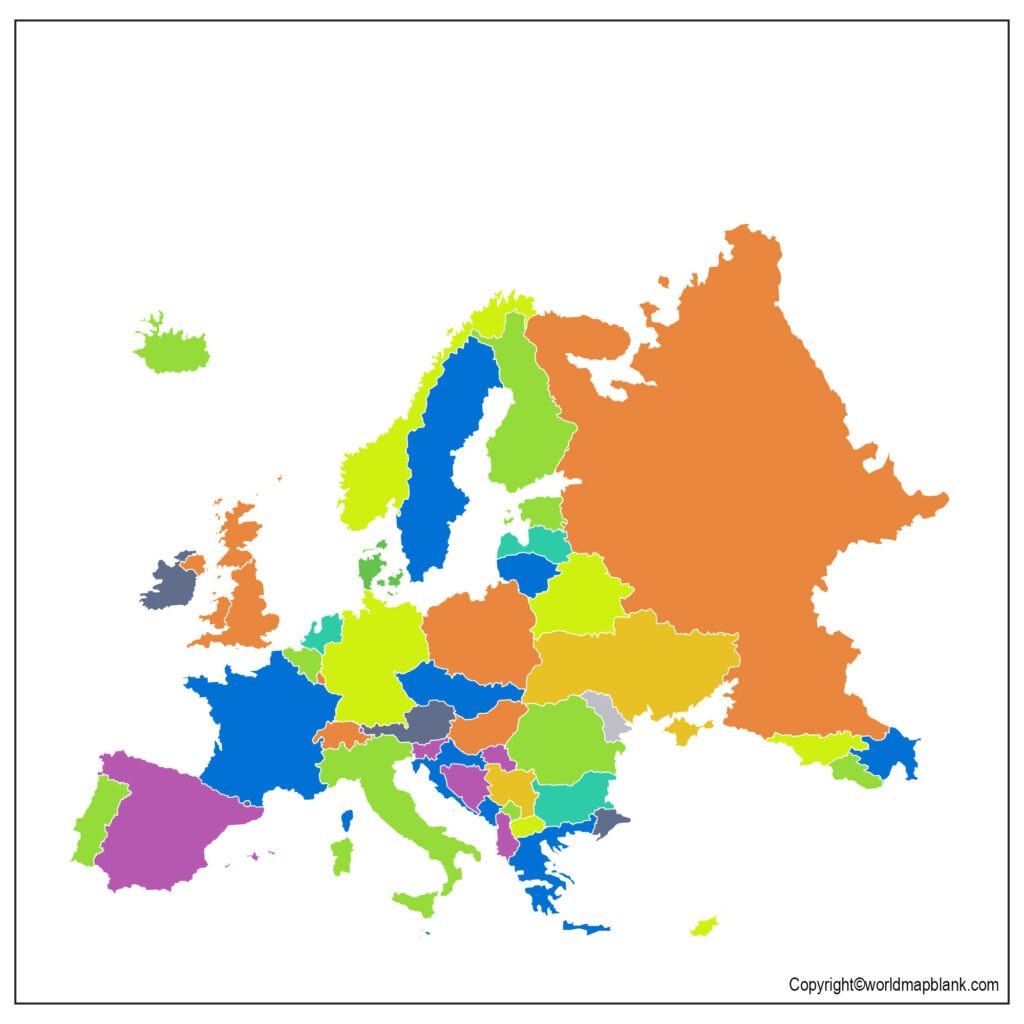 More Free Maps of the World to Download and Print
We understand you might need a different printable blank map or other printable PDF maps of the world or a country. You can use our search function or simply access the following pages. In case there is a particular resource that you would like, please leave a comment below.
World Maps
Continent Maps
Blank Country Maps
Mountain Maps
Other Printable Maps