Printable Blank Map of Europe – Europe Outline Map [PDF]
Get your blank map of Europe for free in PDF and use this great tool for teaching or studying the geographical features of the European continent!
An empty Europe map is one of your best options in the classroom for all kinds of activities. Learners can also work with a Europe map blank to assess and verify their learning progress. Give your students or kids the task to label the locations you want them to memorize and then compare their results to a political or physical map of Europe.
Additionally, a black and white Europe map is perfect for homework assignments and even homeschooling. So download your free Europe outline map now and check out our complementing Europe map worksheets! They include many fun and interactive exercises about the countries and capitals of Europe.
Also, browse our website for more maps and complete your materials with a Europe map with countries!
Map of Europe Blank
A map of the European continent in its blank format usually illustrates the borders of all the countries. It also shows the outer boundary of the continent. Different versions of maps, such as blank map of Europe, political map of Europe blank or printable blank map of Europe are available on this page. The files are in PDF format, so you can download, save and print all the maps.
Our first map of Europe blank shows the European countries with their international borders.
Download as PDF (A4)
Download as PDF (A5)
Please note that Turkey and Russia only partly belong to the geographical continent of Europe. Both countries are included in the map anyway.
Blank Map of Europe
Here is another blank Europe map showing all the European countries and their international boundaries. This time however, the Atlantic ocean and all the seas are colored. You could therefore give your students or kids the task to add the names of the North Sea and Baltic Sea, the English Channel, the Mediterranean, the Caspian Sea and other European seas into the map.
Download as PDF (A4)
Download as PDF (A5)
Consequently, this is a great map for not only labeling country names and cities, but also the water bodies of Europe. As a reference, you might want to take a look at our world map with oceans and seas.
Europe Map Outline
Our next map is an unlabeled map of Europe only showing the outer boundaries of the continent. This Europe map outline could be very useful to draw the European mountain ranges or rivers into the map. As reference materials, check out our map of European rivers or a Europe mountains map.
Download as PDF (A4)
Download as PDF (A5)
For example, students of the geography of Europe could try to mark the Alps, the Pyrenees, the Apennines or the Carpathian mountains in the map. Another task might be to draw the courses of rivers like the Danube, Rhine, Seine, Dnieper, Volga, Elbe, Don and Vistula.

Outline Map of Europe
Here is another version of an empty map of Europe only showing the outline of the external borders. Please note that this map does not include Turkey.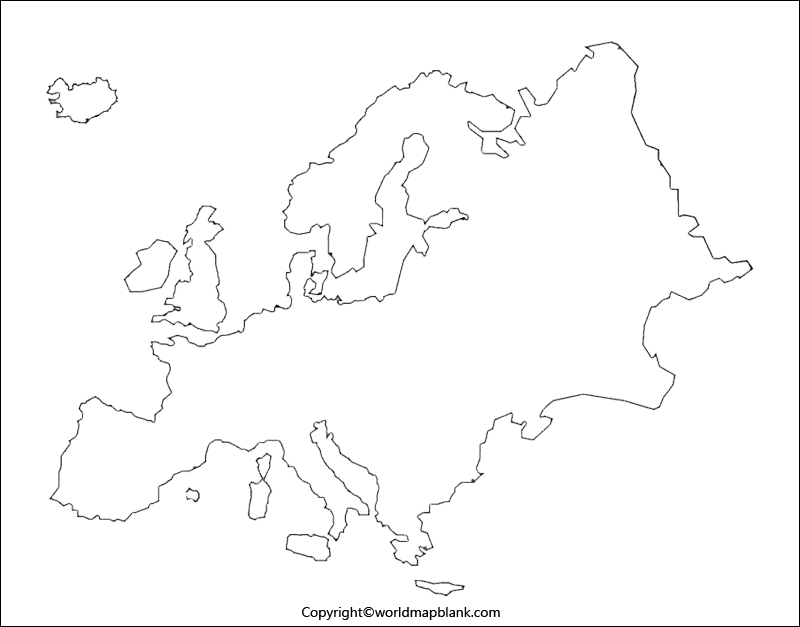 Printable Blank Map of Europe
Gain more knowledge about the geography of Europe, or use these blank maps for teaching your students. An outlined blank map of Europe can be used to identify, mark, and color numerous details. Just have your students plot the European countries, mountains, capitals, languages or seas on the map. And of course, we also offer other continent maps on our website.
Blank Europe Map

A blank political map of Europe provides a large variety of teaching and learning options for the geography of the European continent. Hence, students can prepare themselves for their exams and answer questions in a hassle-free way. Learning with a blank map can also be more fun, because learners can use colors and symbols to create their individual maps.
Download as PDF (A4)
Download as PDF (A5)
As you can see, our blank Europe map above also includes the locations of the national capitals. This adds the possibility of memorizing both the country names as well as their capitals with just one map.
We offer many blank maps of European countries on our site. For example, check out our blank map of France page or download a blank map of Germany to extend your collection! At the end of this page, we have included a link list to other free map resources that might be useful to you. But of course, you can also use our search feature to find the map you need.
Blank Map of Europe PDF in the Classroom
Your class could first study the desired information on a map of Europe with countries labeled. Or, you use a physical map of Europe for initial teaching. Then, you can have your students mark locations on a printed blank map of Europe worksheet. Alternatively, they could use color, shades or symbols for such tasks. Other possible activities might include making a puzzle or doing a blank map of Europe quiz. There are many creative ways to teach all the details of the geography of Europe. The final exam could then be done with another unlabeled map of Europe.
Do you have more ideas for using a blank outline map of Europe at school? Send us a message and let us know!
Printable Map of Europe With Colors

On this page, you will find different versions of blank maps of Europe in PDF format. A printable blank map is a great tool to create various learning materials in the field of geography. It might also help in social studies or simply to review one's process in studying the countries of the world.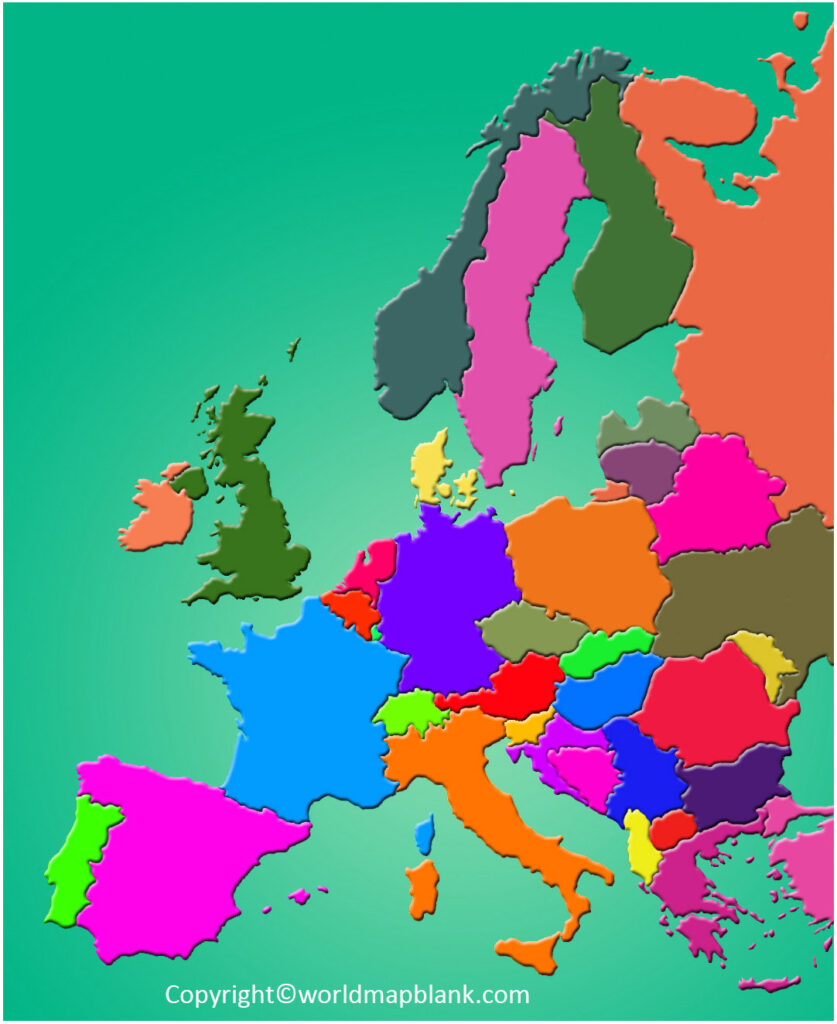 You can use the search feature at the top of this page to find PDF maps in a different category.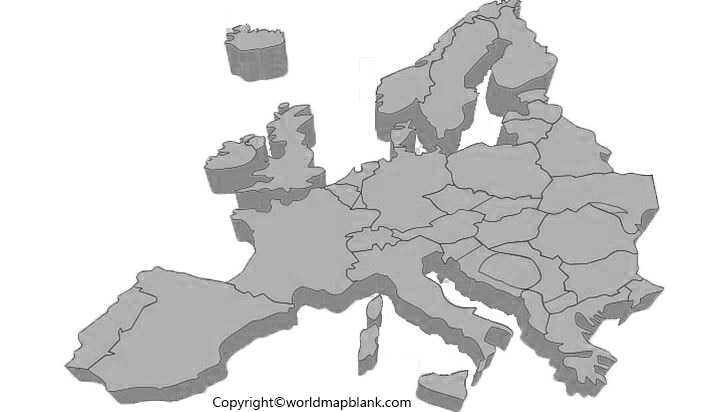 Initially, a blank map of Europe with borders can be useful to understand the sizes and forms of the different countries. But a map with a simple outline of Europe will be great for confirming what has been learned. Moreover, it is possible to draw more details into the map. These include rivers, cities and countries as well as European mountain ranges or languages.
Printable Blank Map of Europe

Every Europe blank map helps visualizing and memorizing the borders of the European continent. That being said, we also offer a blank map of Europe without borders on our site. Simply download and save any map of Europe without labels that you might need. The different formats will help you to choose the best printable blank map of Europe for your needs.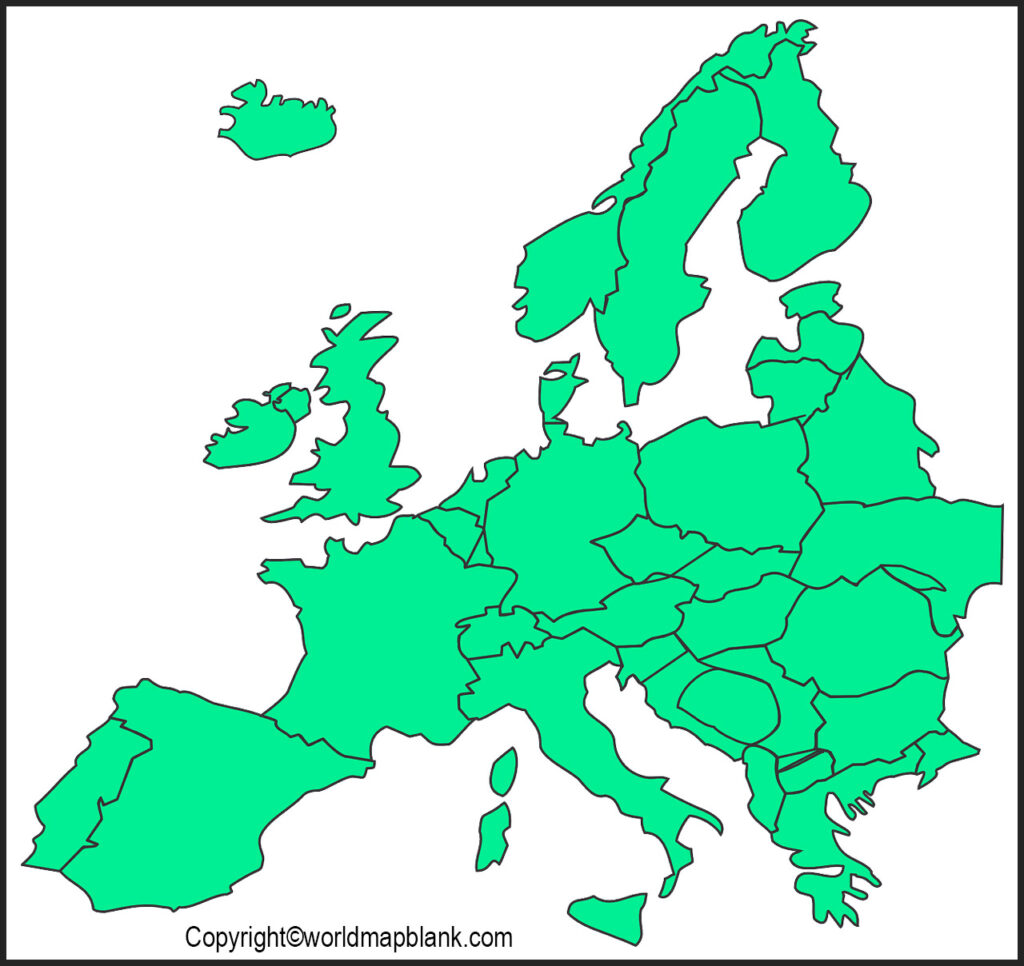 Blank Map of Europe for Practice Worksheet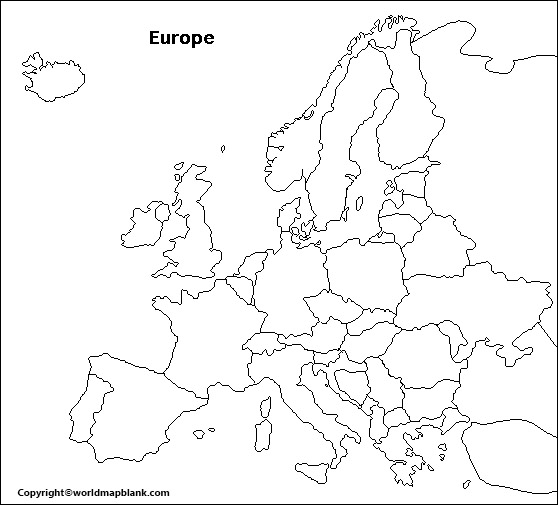 A well-designed worksheet can help any learner to study and memorize the geography of a country or continent. It will also provide the opportunity to successfully prepare for an exam. Design your own worksheet with a blank map of Europe to print and have your class answer various questions. Using a practice worksheet with a map of Europe to label makes exam preparation easy and fun.
If you want to save yourself some time, you can also get our great Europe blank map worksheets! They are ready-made and printable PDF worksheets which you can also edit and customize in Canva.
Political Blank Map of Europe
Here is a colored map of Europe without names which only includes the small area of Turkey that really belongs to Europe. Also, this map shows Cyprus as a part of the European continent.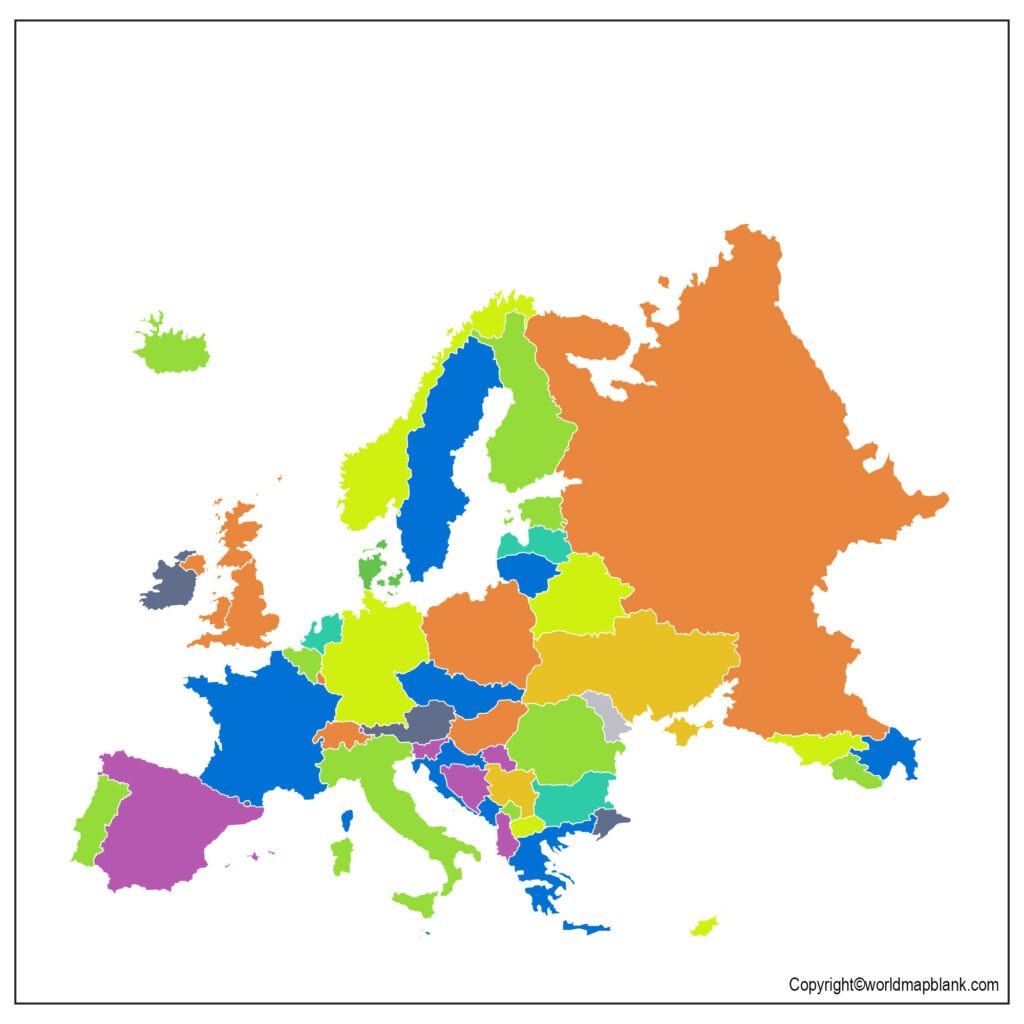 More Free Maps to Download and Print
We understand you might need a different printable blank map or other printable PDF maps of the world or a country. You can use our search function or simply access the following pages. In case there is a particular resource that you would like, please contact us by using our contact form. We might be able to create your desired map free of charge, and have done so before for some of our users. For example, all the Germany postal codes maps were created upon request.
World Maps
Continent Maps
Blank Country Maps
Mountain Maps
Other Printable Maps