Printable Blank Map of Belgium – Outline Transparent PNG Map
A Blank Map of Belgium is considered to be a helpful document enabling anyone to learn and understand the geographical details of that country. From this map, users like students, researchers, and school going kids, can not only learn the skills of drawing the map manually, with great accuracy, but also complete their homework assignment, efficiently.
Blank Map of Belgium – Outline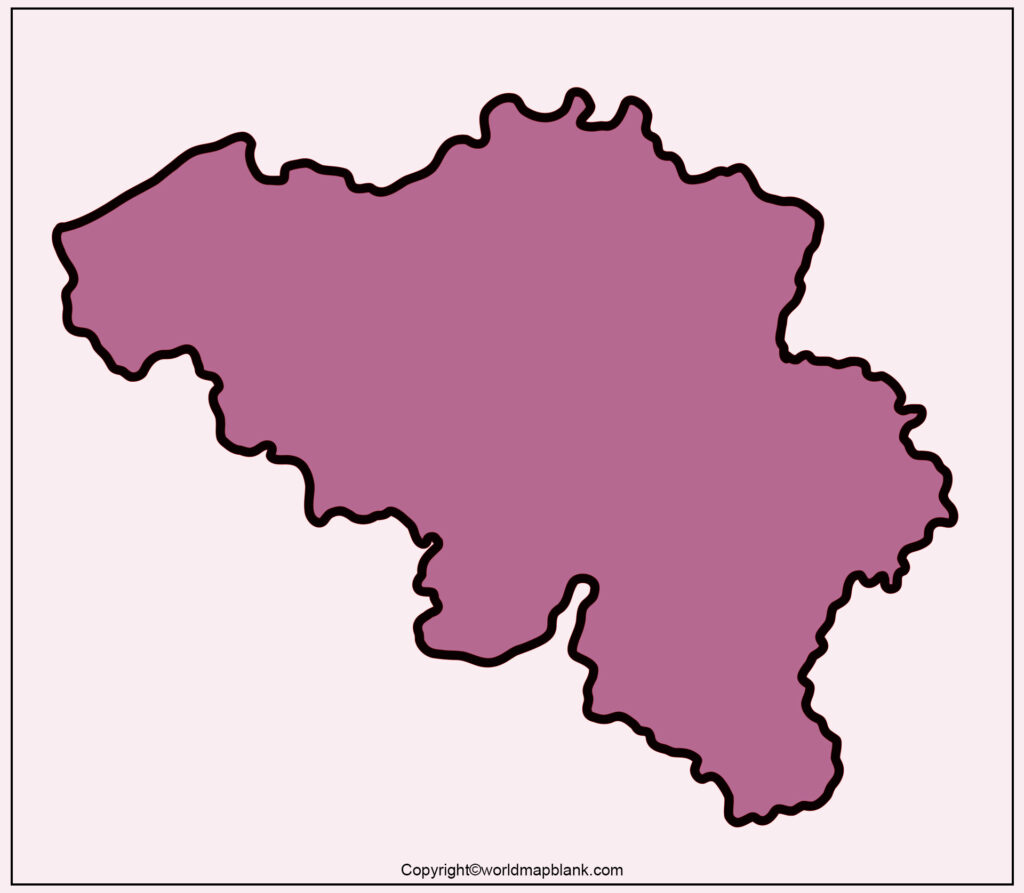 Belgium is a country located in the region of Western Europe and well-known for medieval towns and Renaissance architecture. This country has the headquarters of the NATO and European Union. Belgium has borders with North Sea between the Netherlands and France.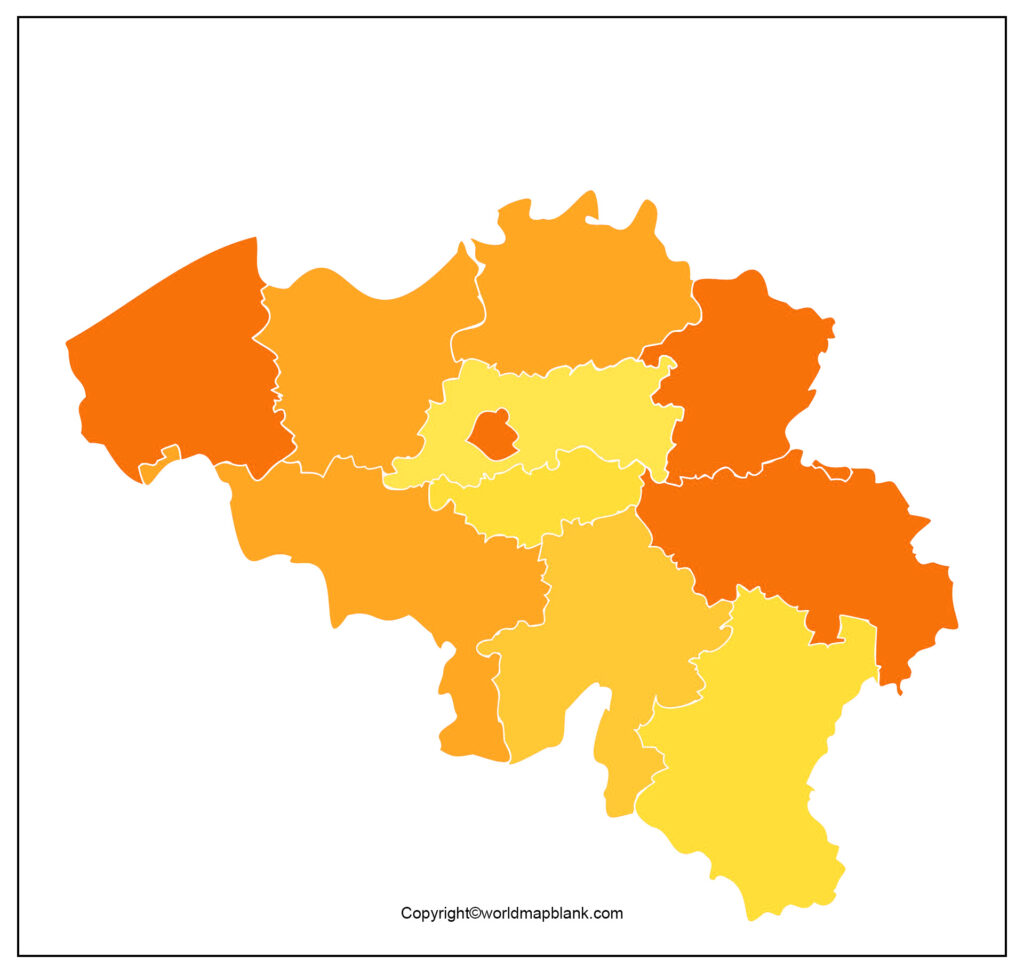 It has borders with Germany and Luxembourg in the east, and with the United Kingdom it shares maritime borders. The land area occupied by Belgium is approximately equivalent to 30,528 square kilometers, which is about 75% of the size of adjoining Netherlands or the area is about the size of that of the US state of Maryland.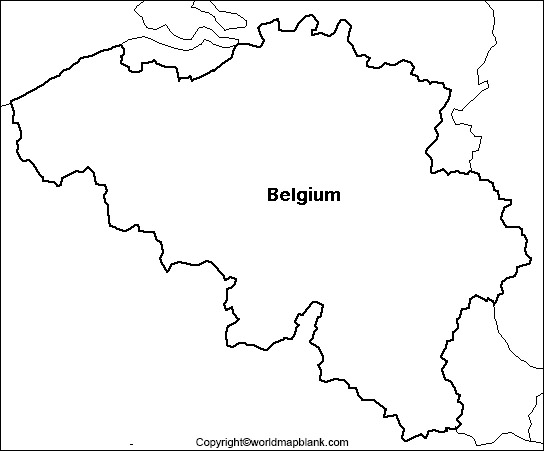 The country has three distinctive regions wherein Dutch is spoken in the northern region, French in the southern region, and German in the eastern region of the country. The user can get an option of accessing a printable blank map outlined template of Belgium, easily. This map will guide to draw an accurate map.
Printable Map of Belgium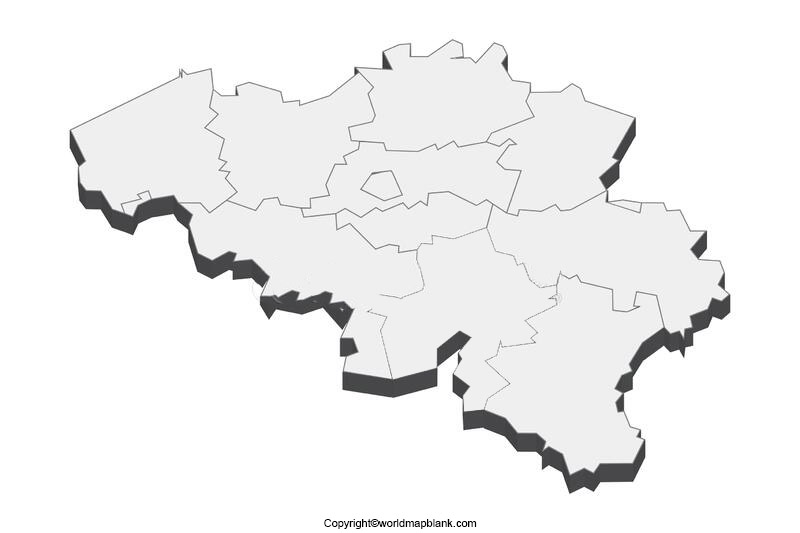 With the printable map of Belgium available on the web, users can have access to this country's geography. If the user is a teacher, he or she can use this map for the purpose of teaching by printing the template from the web. It is possible for many users to adopt it for a variety of applications involved in research projects and class room assignments.
Blank Map of Belgium for Practice Worksheet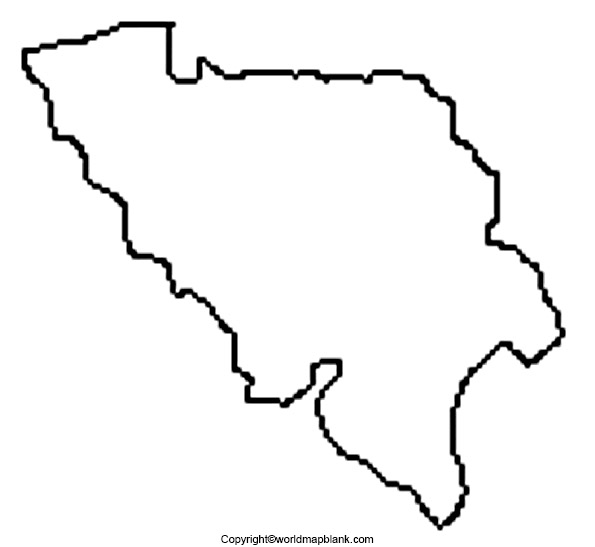 The map of Belgium in the form of a worksheet is a unique document, which enhances the user's knowledge about the geographical aspects of this country. The map of Belgium for the practice worksheet will also assist the user to prepare for an examination or test assigned by the teacher at any time.
Transparent PNG Belgium Map

It is absolutely essential for a student or a researcher to visualize the characteristic features of the geography of Belgium that reflects all the regions as a part of the study assignment. Hence, he or she should possess a transparent PNG Belgium map that serves the purpose.
Such a transparent map will enable the user to visualize all the geographical regions of this country. This map is considered the best in the case of research projects as the user will get an in-depth analysis of the geography of Belgium.