Blank Map of Delaware – Printable Delaware Map [PDF]
Many students of geography search for a Blank Map of Delaware from the web and print it. The primary aim of gaining access to such a map is that they can use it as a guide to draw the complete map of Delaware state in the US. Accordingly, a blank map of Delaware is drawn by the student in the class, which indicates the outline of the US state of Delaware. With this blank map of Delaware outline, the student of geography now can mark and label all the information related to geography of Delaware.
Blank Map of Delaware – Outline
It is possible for the student to ascertain the exact location of Delaware with respect to the other US based states. It can be seen that Delaware is a state situated in the mid-Atlantic region of the US, having well defined borders with Maryland to its south and west. Delaware has borders with Pennsylvania to its north, it has borders with New Jersey and the Atlantic Ocean to its east.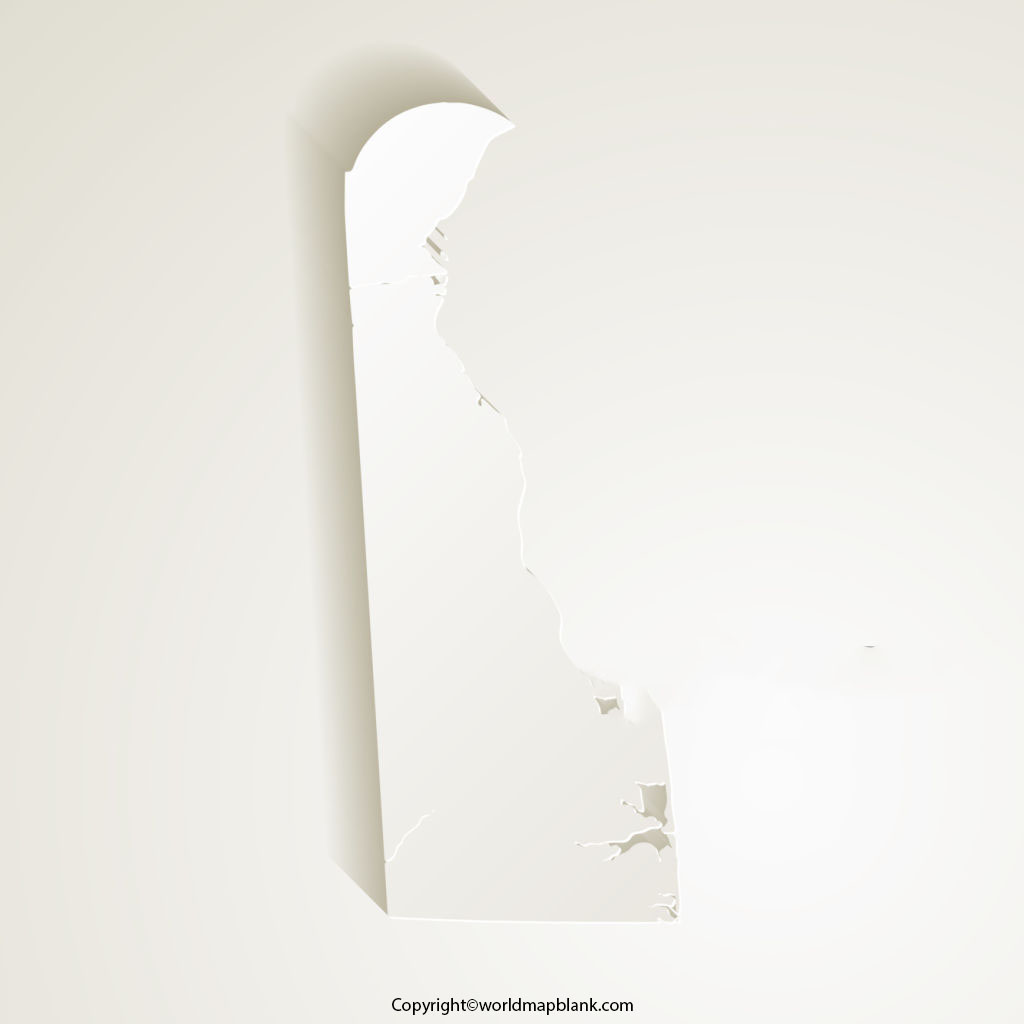 Delaware is recognized as a populous state as well as the second-smallest state in the US; the sixth-most densely populated state in the US. The total land area occupied by Delaware is 6,446 square kilometers or 2,489 square miles. It is 154 kilometers or 95.5 miles long as measured from north to south.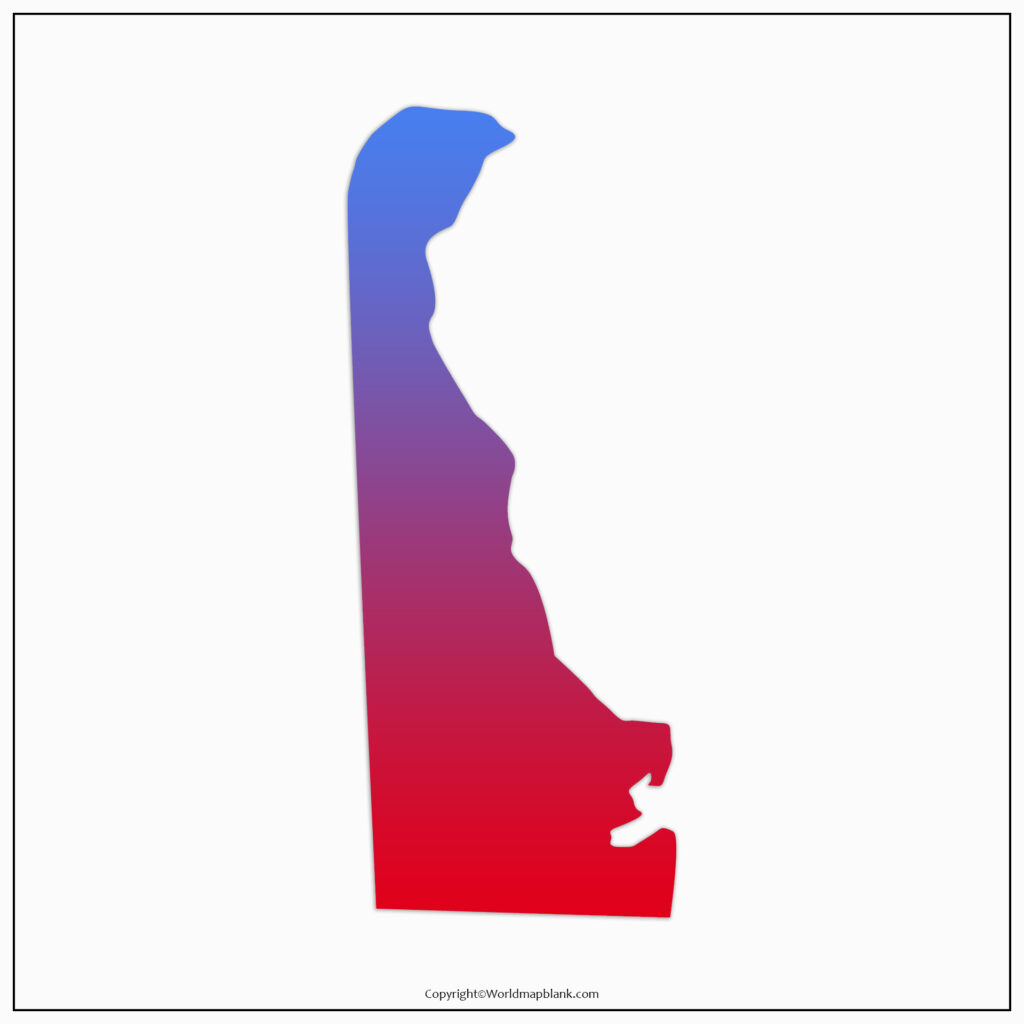 From the map it can be seen that it is just 14.5 kilometers or 9 miles wide at its smallest point. In 2021, the estimated population of Delaware stood at 994,735 residents.
Printable Map of Delaware
Students can find that a printable map of Delaware is free and available for download. The user can print this color map and use it for his or her projects. This printable map of Delaware is a static image in jpg format and enables the user to save it as an image by clicking on the print map option.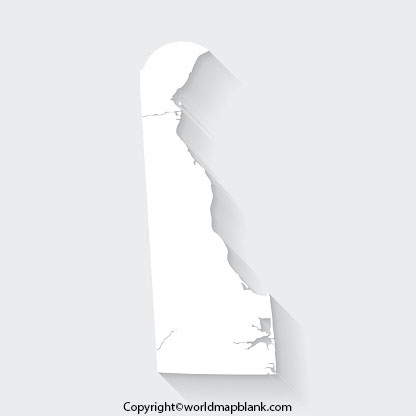 Such a printable map of Delaware allows the student to learn the geographical details of the state, cities, roads and political boundaries of Delaware.
Transparent PNG Delaware Map
Students can download free Delaware map of PNG transparent images that comes with the best high resolution and quality. This PNG transparent Delaware map is available for personal, educational and non-commercial usage and in a variety of paper size.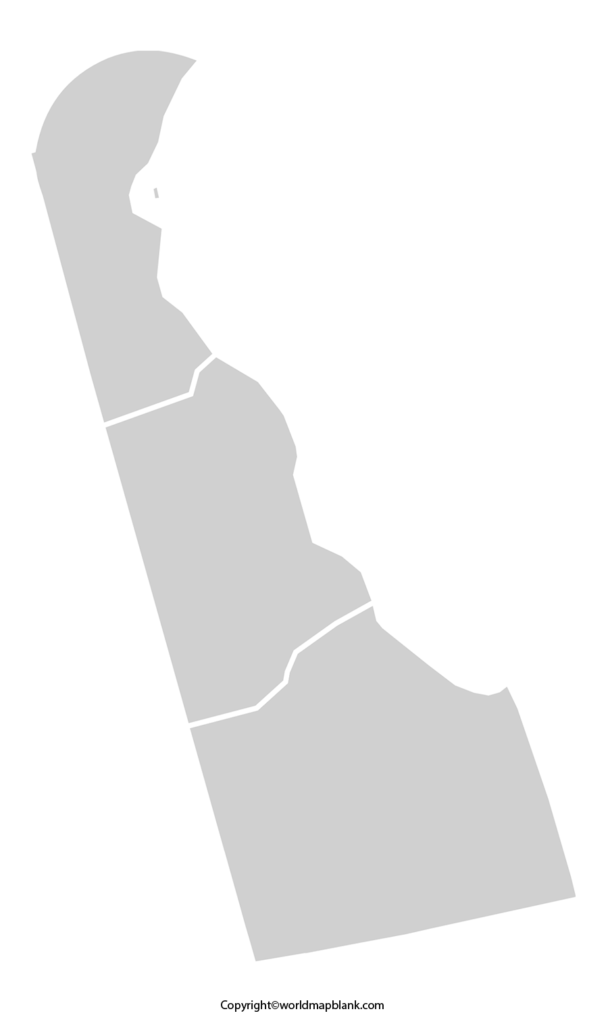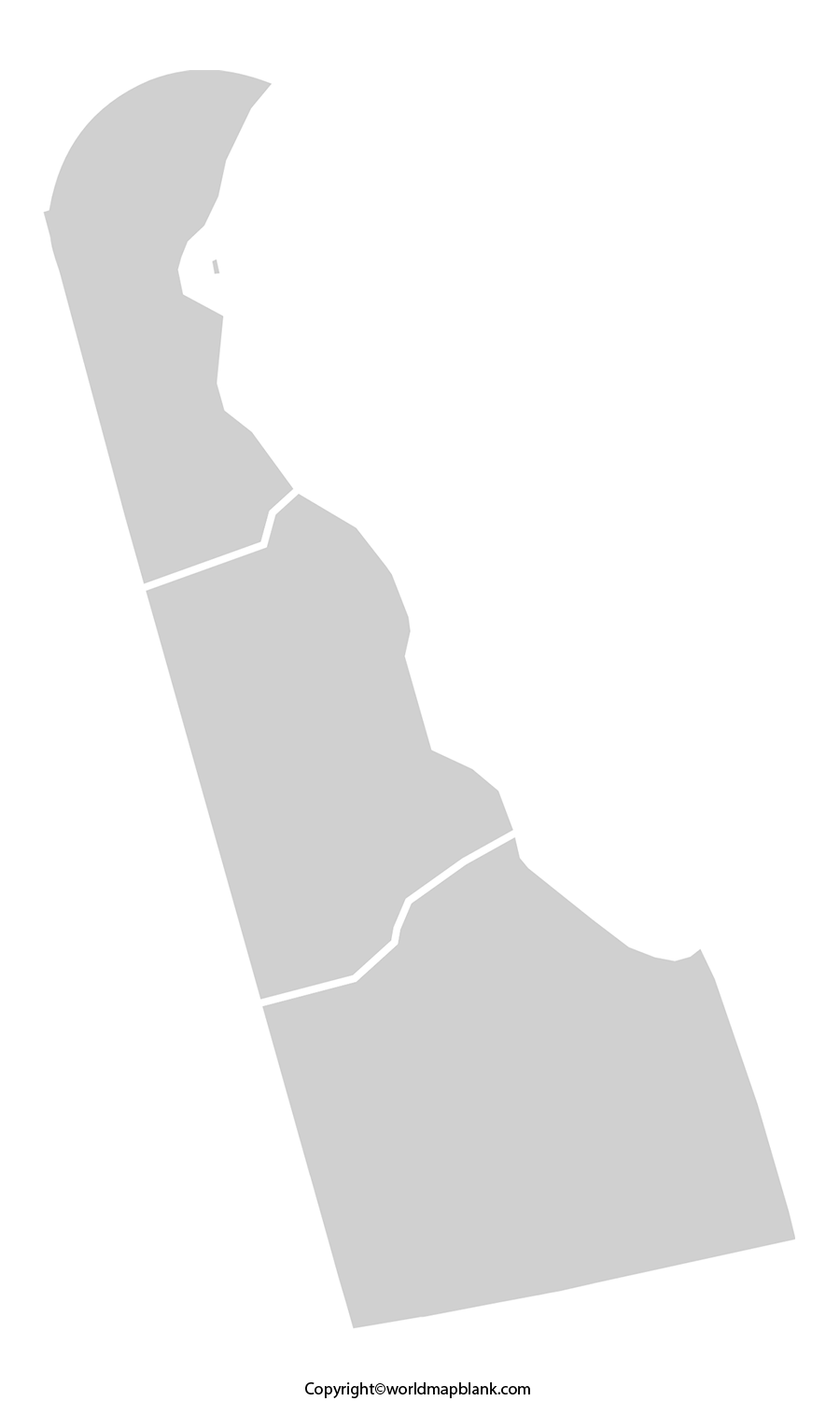 The user can choose the one that matches his or her requirements. It is possible to develop a power point presentation and present it in the class as a part of homework assignment.
Blank Map of Delaware Practice worksheet
Nowadays, on-line searching has become a regular feature for many students to access a map-based, well-designed creative worksheet consisting of a number of pages. It is possible to find the Delaware map worksheet that consists of lessons involving a variety of questions, which can be answered by him or her in a given time frame.
By doing this exercise, the student can boost his or her knowledge about the geography of Delaware state in the US, and get well prepared to face any examination.
More Free Printable Maps for Download
Here is a collection of other maps you can get on our website for free in PDF.
USA 50 States Maps Blank
Printable Blank Map of Arkansas
Printable Blank Map of Colorado
Printable Blank Map of Florida
Printable Blank Map of Indiana
Printable Blank Map of Louisiana
Printable Blank Map of Maryland
Printable Blank Map of Mississippi
Printable Blank Map of New Jersey
Printable Blank Map of New York
Printable Blank Map of Oklahoma
Printable Blank Map of South Dakota
Printable Blank Map of West Virginia
United States Maps
Blank Map of the United States
World Maps
Continent Maps
South America Map with Countries
Country Maps