Printable Blank Map of Oregon – Oregon Map Outline [PDF]
In order to gather geographical information about Oregano state, it is essential for a student of geography to refer to a Blank Map of Oregon. This will not only help him or her to find out details, like well-defined boundaries surrounding it, but also enable to successfully complete the project assigned in the class. Oregon is recognized as one of the fifty US states located in the north-western region in the US. It is recognized as one among three US states with a coastline in the Pacific Ocean.
Blank Map of Oregon – Outline
The River Columbia largely defines the border of Oregon with the state of Washington, in the north. Further, it may be said that the River Snake forms a section of its state line with Idaho, in the east. The forty-second parallel north defines the Oregon state's border with Nevada and California in the south. Oregon occupies an area of 98,379 square miles or 254,800 square kilometers, and Oregon's nickname is known as The Beaver State.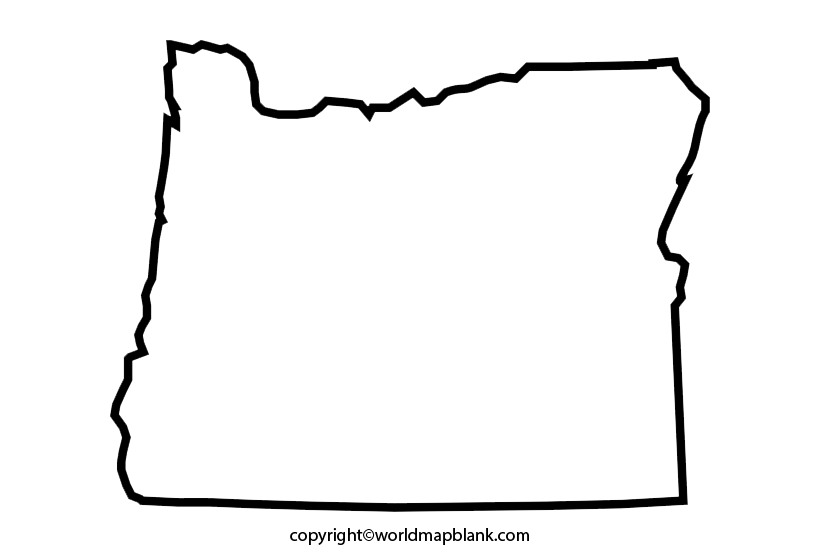 When compared, the area of Oregon is slightly larger than that of the United Kingdom. A blank map of Oregon outline is found to be ideally suited for either classroom or business use. Teachers can use this blank outlined map of Oregon State in the class to teach students and kids about geography subjects. It is also possible for the students and kids to learn and mark all the locations of cities, rivers, mountains, and important regions for study purposes using color configuration.
Printable Map of Oregon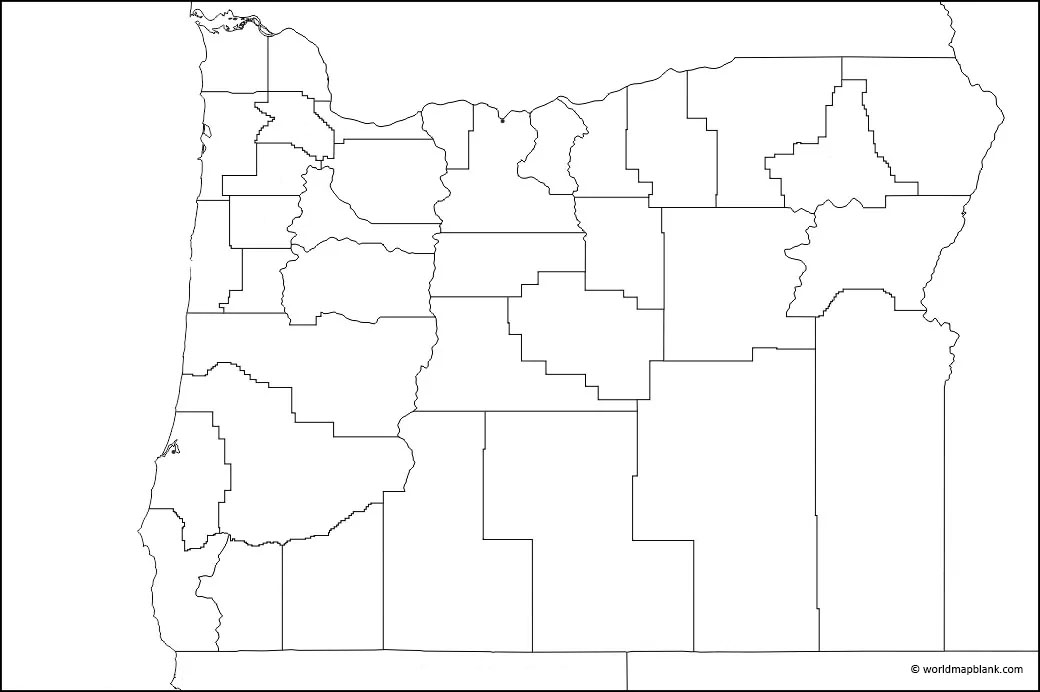 The users can have a quick and accurate view of the geography by referring to a printable map of Oregon. This is possible for the users without drawing a full-fledged map of Oregon. Moreover, drawing such a map manually will consume plenty of time as well. Hence, users can access a fully printable map of Oregon online and get its print done at home or from outside. This fully printable map of Oregon state, in the US, allows the users to learn all the details of Oregon state, in the US.
Transparent PNG Blank Map of Oregon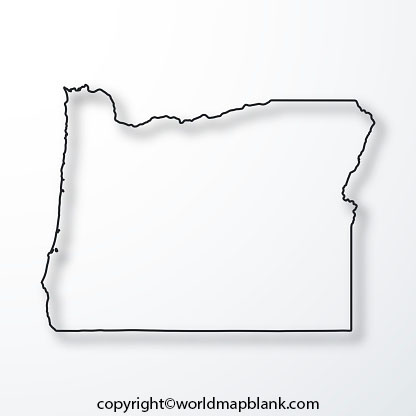 The format of a transparent PNG Oregon map is considered as one such document wherein the learners and students will be able to observe the complete geographical details of Oregon state. The PNG version of the Transparent map of Oregon is found to be very useful to carry research-oriented assignments and projects, associated with the geography of Oregon state. Further, it will also help the user to prepare a detailed PowerPoint presentation of Oregon state's detailed concepts of geography, and present it in the class as a part of a homework assignment.
Blank Oregon Map worksheet
Every geographical detail of this Oregon state is covered in the Oregon map worksheet and it is considered a wonderful document. This worksheet is recognized as a ready-to-use document designed for teaching students about this state. The questions given in the worksheet can be answered as a part of a practice exercise that helps any user to prepare for the examination.
More Free Printable Maps for Download
Here is a collection of other maps you can get on our website for free in PDF.
USA 50 States Maps Blank
Printable Blank Map of Arkansas
Printable Blank Map of Colorado
Printable Blank Map of Florida
Printable Blank Map of Indiana
Printable Blank Map of Louisiana
Printable Blank Map of Maryland
Printable Blank Map of Mississippi
Printable Blank Map of New Jersey
Printable Blank Map of New York
Printable Blank Map of Oklahoma
Printable Blank Map of South Dakota
Printable Blank Map of West Virginia
United States Maps
Blank Map of the United States
World Maps
Continent Maps
South America Map with Countries
Country Maps